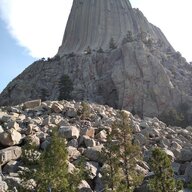 Joined

Dec 25, 2008
Messages

1,191
Location
i recently have had the great fun of trying to rid a cat of fleas. i have tried the shampoo, flea soap, those squeeze on flea and tick things and the old stand by, flea collers. and am still finding the little fuckers. i have bug bombed the rooms the cat is in twice, last time using twice the recomended amount. the rooms are now ok, but the cat still has some fleas. i finally took a whole bottle of the flea shampoo and mixed the whole thing in a 2 1/2 gal bucket of water and have soaked the poor cat in it twice a day, it seems to be working. on the plus side, the cat dosen't seem to mind getting wet anymore.
what i am asking is have any of you ever had this problem before? and what did you do about it? i have had many pets and always the shampoo worked on the first try. this time i used a doller store brand, but it had the same active ingredient as hearts shampoo. is there a home remedy that any of you have used?
any help would be greatly appriciated.