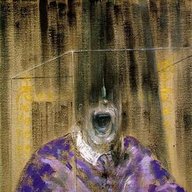 Joined

Mar 6, 2020
Messages

16
Age

17
Location
Howdy! I'm here seeking to learn all I can and prepare for the big plunge into ya'lls world. I'm a high school kid at the moment and as soon as I graduate I'm taking some gear and dipping to... somewhere, I guess. Thought about catching out on some tracks near my neighborhood, but after some extensive research I've concluded it's not worth the risk without a mentor of some sort. Don't really have a name yet, but ya'll can call me by my username until I find a proper thing to go by. I have some questions I'll just list below:

1. How does one best start prepping for the life?
2. Where should I go from Kansas?
3. Who should I talk to in order to make connections?

I've got about two years before I'm a legal adult, but I'm not planning on running away. No need to worry, folks. I just want to get all the info I can so I can be as prepared as I can get before liberating myself. Ask me anything at all!