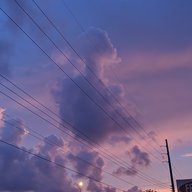 Joined

Aug 29, 2019
Messages

20
Reaction score

33
Homebase
Trigger warning; transphobia, sexual abuse, ECT.

Hello StP,

Just you're friendly neighborhood anonymous Antifascist here with some thoughts. Thoughts that I manically have nelsewhere to share.

So, I suppose I should just say this as frankly as possible. I've been severely and unforgivably transphobic at earlier stages in life. Growing up in the south east certainly didn't help, and being raised in an alt right family did even worse damage. I was raised to and did project homophobic rhetoric until I was 13 and finally came to terms with being queer, though at the time I had no idea how deep it would actually go (see, this is me still lying to myself and others. I knew from like 8 I wasn't a cis male, I didn't know that I knew but I fucking KNEW). I had been questioning my very species from a young age, regularly clawing at my skin wondering if I was from another planet. Something just... Didn't feel right. It evolved into me ripping my (to be fair baby) teeth out of my head when they showed the slightest bit of give. I spun and spun them until I could yank them out. Mind you, this was not a kid normally losing teeth, I fucking pulled those things out way before they were ready, even causing a severe infection that the docs said they "had only seen in 3rd world countries without access to antibiotics" (terminology theirs not mine) and landed me 2 weeks in the hospital. I experienced rampant sexual abuse from my mother's boyfriend's and was bullied and abused heavily in school from since I can remember. Wether for being a little weird or just wearing makeup to school or a patch jacket getting me suspended, expelled, or honest much worse, beaten down and humiliated in my EXTREAMLY small town (less than 1000 ppl)
without going into too much, what I'm saying is like lots of folx I experienced what I now realize is severe trama and abuse.
And I did not react well...

Long story short this self destructive behavior and outside abuse would soon evolve and manifest into toxic and abusive behaviors to family, friends, and partners. Including transphobic abuses when I still (unconvincingly to myself at least) contiuned to attempt to convence others and myself that I was cis. I have hurt a many of people. Yet, with support from an amazing queer community I was able to come out as non binary/gender queer but have honestly always felt and even more recently have been feeling as if I'd be more... Me, if I... How to say, acknowledge (?) myself as a trans women who uses she/her pronouns. However, even if I did, my past behaviors have made me feel.. in not sure how to put this, undeserving?... I don't know.
I don't feel like I have the right to change my pronouns because of my behavior in the past
Is this imposter Syndrome hitting me in a new wave? Am I just.. idk, looking for excuses for my toxicity..
sorry y'all, late night rant. Not so cohesive. Glad it's out there thou I guess.
Last edited: