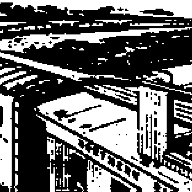 Joined

Dec 3, 2007
Messages

484
Age

34
Website
hello

about me:
im 23, spent 6 months traveling around the west coast last year and was interested in trains for a while before that. i like busking, food, trains, bikes, sleeping outside, the woods, the beach, awkward situations, books, meeting people, oh and cribbage. i play banjo, guitar, harmonica and bass (gutbucket & electric) and i want to play in an old timey/folk punk or something band eventually.

i've spent a fair bit of time hitching here in the NW, and a few trips through central and southern california. most freight ive ridden has been between tacoma and san fransisco but late this summer i'm taking off hopefully riding some shortlines through the northern part of the US to the east coast.

well, for now im in school again which i actually enjoy but i'm almost done so i'm antsy to finish up and hit the road again!

im living in eugene until early april so if you're passing through hit me up, i'm always up for going to check out the trainyard or play music or whatever.