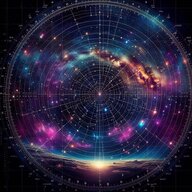 Joined

Nov 19, 2019
Messages

28
Age

31
Hometown
Website
Hi, Im Rune..
I am in danger of getting kicked out someday..
Havent felt like I had a proper home since I was 15, moved from place to place freely, crashed on friends couches, walked everywhere..
Within the last year I had a nervous breakdown and ended up squatting for the first time. I had no idea it could be technically legal, and I could have a permanent home that way [eventually].

Ive studied bushcraft, foraging, survivalism, backpacking across country, walking trails like the Appalachian.
Im also interested in homesteading and building my own temporary-permanent shelter. [Like one made of cob.]
Ive been reading about alternative energy sources, and want to install my own solar cells and build electric vehicles if I can.
I hoard books on these types of things.

I am a peaceful anarchist who is interested in squatting or couchsurfing again, maybe even backpacking across country, but as it is now, I have a place to live and a nice, helpful boyfriend. I will try to do things the *regular* way. If that doesnt work out, I will go full anarchist mode and live life as the adventure it should be.

The reason Im here is Im scoping out places I might squat someday.