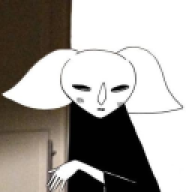 Joined

May 2, 2020
Messages

6
Location
Firstly, I must warn that I am
horrible
at using forums. Like, 90-year-old-grandma-using-Facebook horrible, so just throwing that out there.
I found this site from researching
train hopping
, something I'd like to try in the future. Right now I'm just trying to collect as much information as possible on the topic so I don't end up hurting myself. The idea of just
going
somewhere for the sole intention of exploration is super attractive to me. If anybody's in eastern Oklahoma and has any region-specific advice, I'm all ears.
In terms of things about me, I'm a huge music nerd. If you're a fan of prog rock or folk punk, I personally love you. And like any other angsty 18-year-old, I also write. I have a cat who's an ass but I still love, and I can't wait to get out of my state. I'd love to visit Miami one day since I have a lot of friends there.
Honestly, that's really it. Just trying to learn.