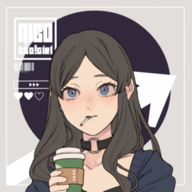 Joined

Aug 1, 2019
Messages

2
Location
Hi all! ^___^;
My name is Maddi.My pronouns she/hers and I'm queer and trans af. At sometime a few years ago, I made a failed attempt. I now come willing to try again, humbled.
I grew up working poor in Boston and as I grow suffocated by the ever more imposing gentrification and forces of Capitalism and the society of control I look to travel and carve out joy in my lifetime. Traveling is not only for the rich.
"We can choose not to live. That is the most beautiful reason for opening oneself up to life with joy. 'There is always time to put an end to things; one might as well rebel and play! --Is how the materialism of joy talks"​
Anonymous, At Daggers Drawn with the Existence, it's Defenders and it's False Critics​