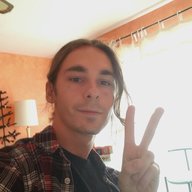 Joined

Dec 2, 2018
Messages

9
Hometown
Hello, all!

Name's Jacob. Currently working as a coffee roaster in Southern NH, where I grew up. Done a bit of traveling, mostly for work. Lived in Montreal briefly. Nothing too exciting.

Always been drawn to the vagabond lifestyle; likely a bit naive, but I feel I have fairly realistic expectations... All said, I'm ready to dip out and explore, and am beyond excited to learn from and participate in this community! Especially interested in hitchhiking and train hopping. Done neither, but plan to try the former this spring and, hopefully, find someone to show me the ropes of the latter not too long after!

Read a lot; Jorge Luis Borges is my favorite author. Also write a bit (mostly poetry). Sing some, too.

Anyhow, thanks for creating such a vibrant community! Looking forward to talking with you all online and, maybe eventually, in person!

Peace and safe travels!