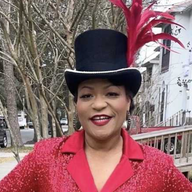 Joined

Apr 27, 2009
Messages

68
Reaction score

20
Fenagle yourself an incredibow. One thing I've learned about traveling with a fiddle is you go through bows really quick. Since they can range from $30 to thousands of dollars (and price really makes a difference) it makes sense to make 'em last if you can. I personally HATE flying signs, so I busk whenever I can, and if I don't have a bow, then I can't busk, and then I can't have money unless I spange/fly signs. I've gone through many many cheap bows, and I learned a lesson recently.

This year, I was at Clifftop, in WV, which is an old-time music festival in the mountains. It's located in an area where it rains heavily almost daily in the summer, and as humidity can ruin bow tension, my nearly denuded bow refused to tighten up within a day of being there. So I got lent this thing called an Incredibow. The arc of the bow is in the opposite direction of a normal bow, and it's made of carbon graphite, not wood. It uses synthetic hair (so if you're gonna make a big deal out of bow hair being made of horse hair, there's a solution.) The tension is not adjustable, and that affects the way it plays in a really intereresting way. It has a lot of bounce, and it gives it a lot of attack, which, by the way I play fiddle, is a good thing.

They cost $138 total, which is a lot of money, but if you go through bows like I do, it makes sense. So if you're a fiddler holed up for a moment and you got yourself some cash, go to Incredibow.com and get one. They're so nice; they shot me a personally written e-mail that was like "Oh I was so happy to see that I"m sending a bow to New Orleans; I love that city! Tell me how you like your bow!"

So they're fucking awesome.