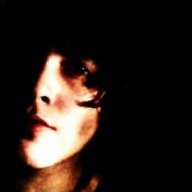 Joined

Jul 21, 2010
Messages

77
Current Location
anyone heard of the taglit birthright trip? it's for straight up jews and mutts (you've gotta have some sort of tie to israel) who wanna visit the homeland.
basically it's this: an all-expenses paid ticket to israel from either LA or NY, with an option to extend your return flight ticket up to a month after the trip's done.
and really, you don't have to be jewish, you just have to pretend you are and answer some questions the right way. i've had a friend pull this off. he only looked jewish in that "i've got curly brown hair" sorta way.
easy.
anyways. search for that shit on google and be amazed. if you don't want to go on a religious-leaning tour, check out the israel outdoors program. you can backpack/bike all over israel for 10 days, then ditch everybody and cruise around europe on your own.
when i head that way, that's how i'm getting there. granted, i'm legitimately half-jewish (i'm sure that's not the technical term), but fuck, man. WORK TEH SYSTEM if you ain't!