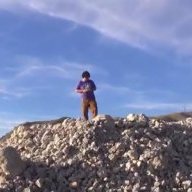 Joined

Oct 18, 2013
Messages

292
Location
I found an old coat in my parent's basement the other day that I thought I had lost two years ago, back when I was in college....well, I always check the pockets of old jackets just in case you know? I ended up finding a little bag of weed, about 1.3 grams, in a tiny glass jar that I had never ever seen before. It's two years old, looks like weed, and smells like it, it happens to smell dank.. I'll probably buy a Game and roll it up

I just think it's funny cos as far back as I can remember I've checked old coat pockets and I've found tissues, Taco Bell sauce packets, crumpled dollar bills, change, roaches, a Tamagotchi, bottle caps, lighters...

Check those pockets people, you never know...............................