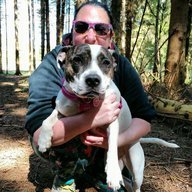 campervan untilising nomadic traveller
Joined

Dec 18, 2011
Messages

970
Hometown
So I know a fair chunk of people on here are over the way in the USA but a lot of you like coming over to The UK and the rest of Europe on your travels.

As some or none of you may be aware yesterday the UK voted on whether we wanted to remain or leave the European Union and become independent from the rules that go with being in the union.

Anyway some utter fucktards somewhere voted to leave... The point I'm trying to make is in the coming months this could have a real impact on non-UK residents wanting to travel to The UK and UK residents travelling from The UK to other European countries. The UK now basically want to close their borders. Now this doesn't mean you can't come on a holiday here but it might mess up any attempts to get longer stay visas and they're talking about bringing in a points system much like Australia has.

Now this might all be scare mongering, I don't know and it's really days and I'm definitely no expert. But if you plan to come to the UK them I'd do a lot of reading first and see if the rules have changed.

In the meantime I'm here on Prison Island, plotting how long I've got before I'm locked out of Europe!