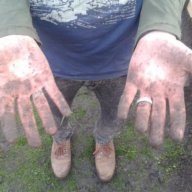 Joined

Jan 24, 2014
Messages

74
figured i should probably get around to writing an introduction.
my name is Marlo. i go by johnny when i feel like it. sometimes i make shit up and tell people my name is something ridiculous. either way, you can call me whatever you want.

also, hi.

some of you already know me, some of you have at least run into me once or twice somewhere, and some of you have no idea who i am. i've only been traveling a few years, i'm no seasoned hobo by any means, just some 21 year old wanderpunk wingnut.
writing stuff about myself, i've just found out, makes me a weird sort of uncomfortable.
that being said, i don't know what else to say. hi. you'll probably like me.