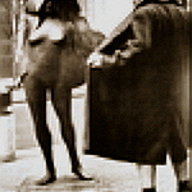 Joined

Apr 23, 2018
Messages

25
Hometown
When I was in High School I'd do about any chic. By graduation I was with a 40 year old woman. That was when and where I began to learn about relationships and "quality" that I hadn't known previously.

Of late I've began to shift to the MGTOW point of view and if I get involved
it will only be with the best. (not meaning "looks" just the quality of person)
Most of the time this has people thinking that I've gone "ghost". (invisible to women who would show interest)

I'm tired of being treated like I'm an ATM, a beast of burden, a surrogate "girl friend", or emotional tampon as if all of this is what men were placed on earth for. Thus I may be experienced as asexual by a lot of women today. But being asexual isn't all that bad and the freedoms that come with it begin to seem like the new bit coin of currency value in today's world. Chivalry is dead, Feminism killed it. If Feminism ever did anything for me it relieved me of believing I should be there as a White Knight.

None of this is to say that I'm bitter towards women. No, just indifferent now and not feeling guilty about it. Every day I'm out on the street or road and I don't step up to a chance or chances, is a day I feel free of the BS.