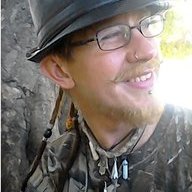 Joined

Nov 14, 2009
Messages

136
Hometown
Recently, this cat is always walking up to me when I'm crashed out and scratching my boots.
It's cute at first. But after a few nights It's just annoying as hell, and wakes me up.
So I just put my boots in my pack for 2 days.
Last night, I forgot to and just fell asleep with them on.

No scratching..

So what did the little fucker do instead?
Damn cat pissed on my boots!

Don't get me wrong. I love animals.
But I'm going to lay my boots out and wait...
And wait..till next time he gets near my boots,
Then I'm going to piss on the cat!
haha that'll show him.