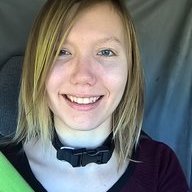 Joined

May 28, 2015
Messages

262
Location
I was waiting for the perfect short bus. The more I looked into short buses, the more I began to realize just how difficult it could be to find the right one. I even heard some people say it took them years to find theirs. Years. Christ. I couldn't stand stagnating in this town with this same job for years of my youth.
So I began considering other ideas. That was when I ran across the WWOOF program. I considered quitting my job in a few months. I'd have a few thousand stashed away. I could live on a farm and keep my money until I found a good enough bus or van.
A friend of mine is visiting town this week. This morning she called me up for coffee. Went to see her. I knew she'd been working on an organic farm, what I didn't know was that she was actually doing this through WWOOF.
Serendipity. Furthermore, she was practically boiling over with excitement about the fact that our plans coincided, and invited me to go work on the farm with her. After that, she wants to go to a shit ton of the same places I do; Oregon, the bay area, Canada... and the farm she's working for needs more people. It was totally perfect.
"Dude, put it your two weeks notice, seriously, just do it. Today. Call me when you do."
I knew she was right. I was terrified and excited all at once; sort of like the feeling you get when you're riding a roller coaster, and your car just keeps creeping up and up and uuup the tracks, higher and higher, and you don't know if you can do it, but you just let go and come crashing down anyway, screaming and squealing with your hands held high.
So I put in my two weeks notice today. My last day is September 2nd. I'll have about 4K saved up at that point. We're mostly going to be couch hopping and working on the farm, but with that kind of cash I could probably find a vehicle if I wound up needing one. At the very least, I have my little Chevy, and she's got a car as well.
This isn't how I expected things to go, but, despite my terror, I know it's the right time. Either now with a soon-to-be road dog who I adore, or maybe never. I'm not taking my chances. The roller coaster's here, and I'm getting on board.