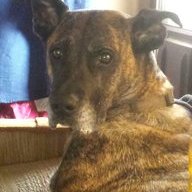 Joined

Sep 25, 2016
Messages

33
Age

60
Location
About 2 or 3 months ago I found a small lump on one of my testicles. Im going into the VA Monday and get it checked out. Im no hypocondriac and detest pharmaceuticals. I have little faith (read no) in the benevolence of the medical and pharmaceutical industry, particularly relative to the VA.
I have decided that whatever the diagnosis I will not die in a hospital and I will not submit to any treatment save only loosing my testicles.
I dont fear death, only the manner in which I die. On the contrary, being a spiritualist I am excited to see what comes next and have great hopes for what comes after; whatever that may be.
I have two reasons for this post. First, this is the first revelation that I have made about this, I have decided to wait for confirmation before saying anything to my family and friends.
My second reason is a bit more selfish and I apologize up front. Im not looking for sympathy, but if I do indeed have cancer, I now must acelerate some of my goals. Im thinking of starting a go fund me so that I may really travel to the places I want to go. I have 13 states and 3 continents Id like to step foot on. At the least finish up the US. I have been relatively independent and been able to rely on my navy pension to support my life but it is not enough to fast track my goals. And do not mistake this as a plea to this community for money, I know Im financially better off than many here.
I am posting this as a test run for making an announcement to my family and friends and as a way of asking opinions and advice of others. I also would be interested in hearing ideas of staying as healthy for as long as possible, homeopathic healing, and from others who are suffering or have survived cancer.