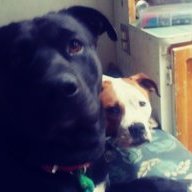 Joined

May 16, 2017
Messages

5
Location
I was given a butane camp stove recently, and although it worked well, those little gas canisters have such a short life that it defeats the purpose of cooking your own meal. I managed to cook a box of mac and cheese and heat up a can of chicken noodle soup before the thing ran out of gas. I used to have a propane stove which was way more efficient. The gas cans cost twice as much, but last about 10x as long.
The only thing I liked more about the butane stove is how compact and stable it was. The small gas can fit beside the stove quite well, although the locking mechanism wasn't very stable. The single burner propane stove I had before felt like it was about to fall over all the time. The burner was balanced on top of the propane can which was on a stand, but with a heavy pot of food on top it's not the safest. I think the way to go would be with a propane stove that looks something like this:
This one is small and easy to carry, it uses propane and won't fall over and spill all your food. Although I guess if you're in the right location you could just start a goddamn fire.