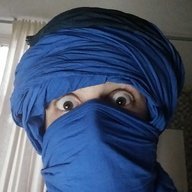 Joined

Aug 22, 2016
Messages

10
Location
Website
Hi there!
I'm a varied adventurer from bikes to
hitchhiking
.
Been all over the states and a fair bit of African countries.
Returning home though always felt off since I'd either have to rent a place and give away money.
Or always return and try to find a new place to stay
Never having a place to return to is something I wouldn't like forever.
I'm a balanced man that can see the pros in every way of living.
Therefore I want a bit of everything!
So my first project was to build a nice lil' gypsy wagon.
I couldn't comfortably move that structure though so I sold it and no I've started building a
45ft proa in aluminium!
First of all here's the latest video of my build:
And for those more interested here's a video explaining the type of boat:
I kinda grew into this project but I tiink this boat is definitely something that fits me well.
There's a fair bit of anarchy in her design and very desirable traits that make sailling her more comfortable!
Also being able to beach is Hella cool.
And she might be Hella fast!!
I'll be posting an update every 2 weeks on the build.
Definitely ask away