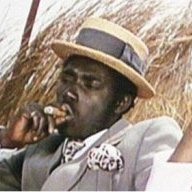 Joined

Feb 18, 2010
Messages

82
Age

26
Location
So last night, I rolled my ankle on some stairs, being in supportless chucks.
It swelled up a crazy amount and hurt to walk, though I could manage a limp.
Iced it overnight, the swelling went down. I can now walk on it better though it still twinges. It's starting to bruise a bit on the top of my foot/bottom bit of ankle.

Does this sound broken to y'alls? I'm going to get it checked out at some walkin place later today, but I'd still appreciate some advice.