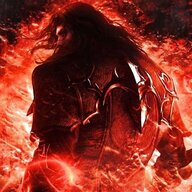 Joined

Apr 6, 2013
Messages

2,393
Location
Website
QUESTION
?
How often do you find yourself blowing your nose to get rid of crusty Boogers? I mean a good ol expulsion of the nasal cavity to return full flow.
Just in the morning if you notice? I usually manage with some splashed warm water to get the process going in the morning... and I definitely breath better after removing a good Snot Plug.
But.... eh... I'm thinking clearing the nasal passages every day... is tiresome. Is it just me? Do I produce more crust?
Most I go is a couple days before I have to eject those gooey Snotbergs.
Also any nose care tips and hygiene suggestions appreciated.