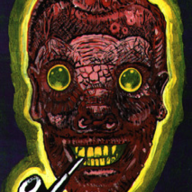 Joined

Apr 2, 2016
Messages

30
Age

33
Location
I've been traveling on and off the past 7 years, the majority of those 7 have been spent on the road. I've kind of been weird about posting online for travel companions because of bad experiences, not to mention the guff I've heard from people I have traveled with about rideshare boards, facebook, and StP's road dog board.. I guess you can say I've started ruling it out as an option, but I feel like this time it can't be avoided..

Unavoidable mostly because everyone I've traveled with in the past has always given me an odd look when I say I traveled by bike, as if it's only acceptable to hitch or hop a train or somethin.. Well, I wanna do it differently this time..

I'm not opposed to hitching now and then, but I wanna try and travel mostly on two wheels this time, with a FOLDING bike! Yeah, they fit in trunks. I'm kind of assuming that I'll be starting this journey alone, since the NE is a boring deadzone for travelers, but hey.. I'm throwing this out there.. Maybe someone in the NE has the same idea and would like some company. Warm weather is coming.