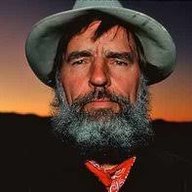 Joined

Jul 12, 2017
Messages

249
Hometown
I'm currently working on new music and i'd love to have some input on a badass band name. I have quite a few names for the project but I like collaboration and hearing what other ideas people may have. It needs to be good, like as good as Brian Jonestown Massacre, And you will know us by the trail of dead, Black Rebel Motorcycle Club, Sigur Ros, This mortal coil, ETC.

It's like a psychedelic mishmash of alternate tuned guitar- like if the Velvet Underground slept with Sonic Youth, The Rolling Stones during their Beggard Banquet era. and The White Stripes De Stijl. Hey, We're only the culmination of our influences. There's nothing new under the sun. Just a different spin on old ideas.

Thanks for any and all input! Much appreciated. And I'll give credit where credit is due.