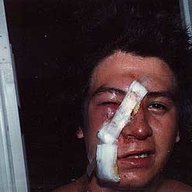 Joined

Nov 4, 2014
Messages

92
Reaction score

140
Location
Looking at something like
this
Everyone knows I'm a recreational camper mostly, but I rage-quit my job earlier this year, and since I'd saved up a decent amount of scratch, I'm taking the rest of 2019 off as a sabbatical before I find a new job.. I'm finally at the point where I'm ready to take off and visit friends, take at roadie, etc. I have a loose plan on driving up from FLA to Caribou, Maine, with stops in DC, Baltimore etc along the way, then plan on heading back through Virginia to see a friend in NC, then to Memphis, maybe Southern Illinois to see where my parents were raised. After that I'm going to meander around for a bit, then get down to see a friend in NOLA before heading back home... So an open ended trip around the Eastern US, with some middle America thrown in for fun. I'm going to pre-pay my mortgage for three months, and just ride around.
I
could
afford to stay in motels, but this site has emboldened me to just say fuck it and take US 301 as far North as I can, then just stay off the interstate and use county roads and highways to check out fun and random places along my way. I think sleeping in my car should be part of it, and way more fun, but (having slept in in before) my car sucks for sleeping (bucket seats in the back) so I was thinking about one of these, especially since I've learned so much about stealth parking on StP... Seems to inflate from the cigarette lighter, and looks comfy, at least for the six hours or so a night I'd be using it... I'm brining my camping gear too, so if I find a nice camping spot/state forest/park I'll probably break out the Eureka Solitaire (Thanks Matt- Great recommendation, it's awesome) when the opportunity presents itself.
Advice or recommendations? It is summertime, so it's going to be very hot in a car, especially in the South, but once I get past the Mason Dixon line I think it will at least cool off enough at night that I should be OK.
Last edited: