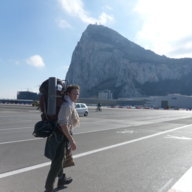 Joined

Aug 24, 2015
Messages

212
Location
Website
Let's discuss learning foreign languages. What good resources have you found?
I'm hopeless when I try to teach myself a language, but for some reason I keep trying. I've been working on French for about six years and I can finally say I'm at conversational level. This small success coupled with big travel plans has me eyeing several others.
It's a dream of mine to hitchhike to central
Asia
, in which case I'd need either Russian or Persian as a lingua franca...Persian is piss-easy, but Russian would be more useful in the long run. Decisions, decisions.
I was going to make a serious effort with Arabic but I couldn't decide which dialect, so I'm avoiding thinking about it at the moment.
I've also been using PDFs from the Peace Corps website to learn the basics of a couple of African languages. That's been a lot of fun.
Lately I've been watching Disney sing-alongs in French on youtube. I felt awkward as a grown man sitting home alone singing kids' songs, but then I learned Phil Collins wrote
and
performed the entire Tarzan soundtrack in French, German, Italian, Spanish, Latin spanish and Quebecois. Need any more inspiration than that?
Here's a list of the online resources I've used to my advantage:
Audio courses: (find them on youtube or torrent)
Michel Thomas method -- far and away the best audio course for learning any European language. It's like being taught a language by your favorite grandpa. He's the guy they hired to teach Grace Kelly French when she married the prince of Monaco. The guy had a really amazing life.
Pimsleur --
Bueller.......Bueller.....
Imagine that guy teaching you how to pick up French girls. Slow, sterile, and uninspiring, exactly the opposite of Michel Thomas. but I do like how you learn by participating in conversations. Plus they have a shitload of languages available. I had some success learning Persian this way.
Assimil (Audio & text) -- I can only speak for the French version, but I am a fan. Really helps with listening comprehension, and explains stuff well.
Livelingua
has a comprehensive list of Foreign Service audio courses. Some of the most obscure languages you can think of are listed. I haven't used any of these, so I dunno if they're good.
Websites:
Duolingo -- The most important thing in language learning is to practice every day, so it makes sense to turn the experience into an addictive web game. but there are drawbacks. Duolingo tricks you into thinking you've finally found "the easy way" to learn a language. Don't believe its lies. Good if used in combination with other methods; garbage if used by itself because A) it doesn't explain grammatical rules and b) you'll find yourself able to read the new language, but not to speak it. Also the mobile version sucks.
Memrise -- Cross between Quizlet and Duolingo. Crowdsourcing means pretty much any language you can think of is available. but get past its friendly veneer and you realize all you're doing is plugging away at one word at a time. Which is great; vocab is important of course. I'm undecided on this one.
Clozemaster -- I just discovered this once recently and I really like it. Good way to learn words in context. Seems like it's intended for intermediate-level learners.
Quizlet -- personalizable way to learn new words, or anything really. I use this mainly for learning new alphabets. Fun, flexible, and works well; highly recommended.
I hope someone finds this helpful. How's your learning experience been? please share!