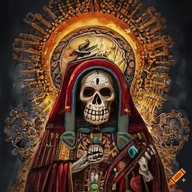 Joined

Apr 23, 2019
Messages

14
Location
Hello Everyone,

I'm not a traveller curently however I have travelled for work in the past. I enjoyed every second of it. I came home one day when I was living at home still and told my parents I got a job. They were thrilled and asked me where I replied Edmonton. Needless to say they were shocked, even more so when I told them I need to leave in a few days. I went there worked two weeks and met some guys that were going to Saskatchewan. I got on the same job as them and drove across Canada with them. Spent a year in Saskatchewan living out of a suitcase with plenty of drunken nights and debauchery. Travelled to Manitoba for work as well.

I've been stable here for a while, however, there is some big life changes heading my way so that may change things drastically.

I've been getting things together to prepare to hit the road. I am a bit torn though because I've met the woman of my dreams and my punk rock queen. I want a life with her. We've talked about road trips and short term travelling together.

We shall see what the future brings!

Any gear reccomendations?
Last edited: