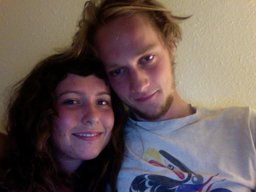 I'm a d-bag and got banned.
Banned
Joined

Aug 3, 2017
Messages

88
Current Location
hidy

Im a person that likes to take care of their knife, even if it means extra weight on my back. Ive spent countless hours over the years obsessing over the sharpness of my favorite knife, trying to make a blade razor sharp with inadequate sharpening tools.

Ive since gained some intuitive grasp, by trial and error, about what kinds of edges are easier to hone as well what kinds of sharpening tools to use depending on how dull and how thick the blade is. But I am still far from perfecting the art of knife sharpening.. Since the tools I keep - a mini diamond rod, a wetstone, and a multi gauged bit tool equipped with porcelain for polishing - are comparitvely crude next to professional sharpening benches / heavy leveling vices, which I would never be able to lug around with me even if I wanted to.

The thing of it is this: no matter how many sharpening methods you have at your disposal and or can bring to harness in conjunction, there are always those frustrating moments when the knife simply seems to refuse your efforts. Unless youre a pro, which I am not.

So. Any pro tips I can glean from you? What kind of knife do you carry and what sharpening methods have you settled with, if any? And how sharp is sharp enough?

Ive tried many things on dull blades, even anfew times tried the wheel of a rolling freight car to no great effect. . . Ive since learned one important rule: consistency is key. because sharpness of an edge is equivalent only to the proportion and symmetry of the angle, no matter how softly and meticulously you polish it. And thats why free hand sharpening can be so frustrating. That is, if you are a perfectionist.