I'm just going to throw this out there in advance, this is kind of a low-effort post because I didn't take enough pictures along the way. This is mostly just for the couple of people that have been bugging me about why I'm taking so long getting to the west coast.
Back in February, I went and picked up my new home. A 1983 Toyota Sunrader. We drove it from Arkansas to Virginia, approximately 3,000 miles. It made the journey without issue. When we had finally arrived, the e-brake cable snapped and the RV rolled. It seriously busted up someone's brand new BMW, blew up one of my rear tail lights and nearly snapped my bumper off. His wife shouted that she was calling the police, and when they asked me about insurance, I laughed, and told him the bad news. In cartoon-ish fashion, his face got so red that he looked like he was about to blow an artery in his noggin.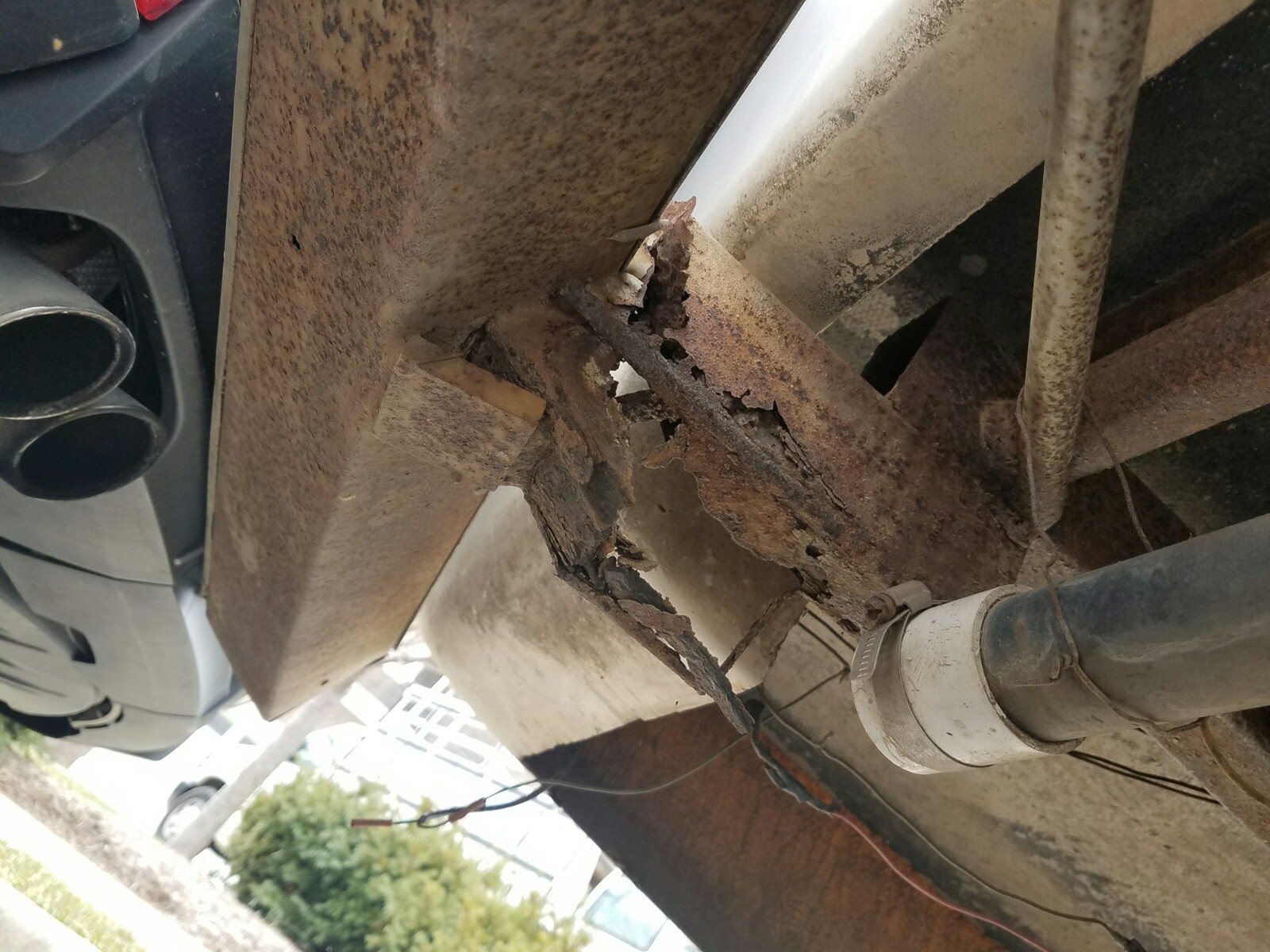 While we were preparing to leave, the engine began showing signs of trouble. By the time that we were
ready
to leave, it sounded like two skeletons making out on a tin roof in a hailstorm using a tin can as a condom. We tenuously began a 500 mile journey north to
@DrewSTNY
, who had graciously invited us into his home.
We met up with my friend, another toyota RV fanatic, along the way.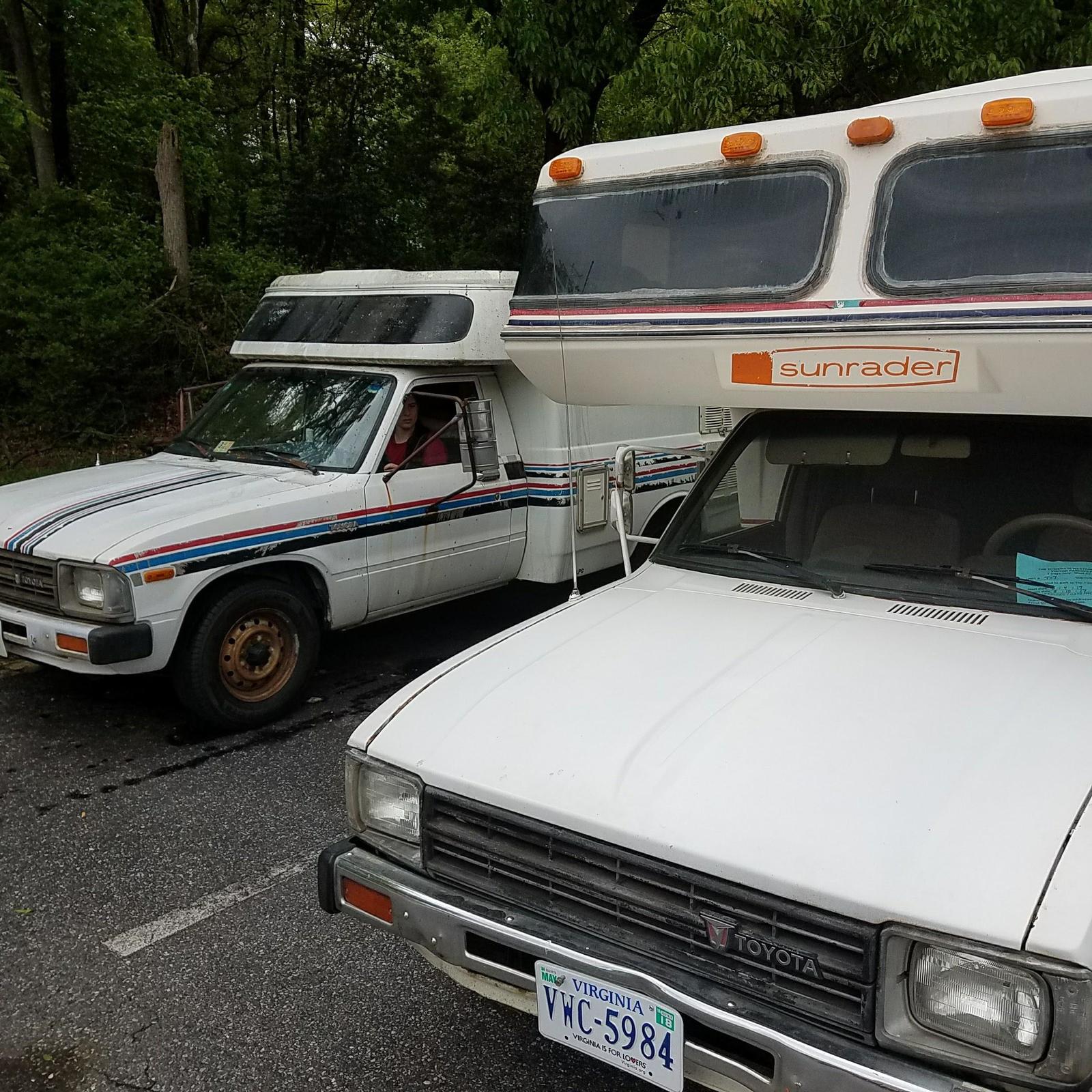 Our RV is heavy and slow, so it took us about 3 days to make it to
@DrewSTNY
. The moment we pulled into his driveway, the engine died. The surgery began.
First, we hoisted the engine out: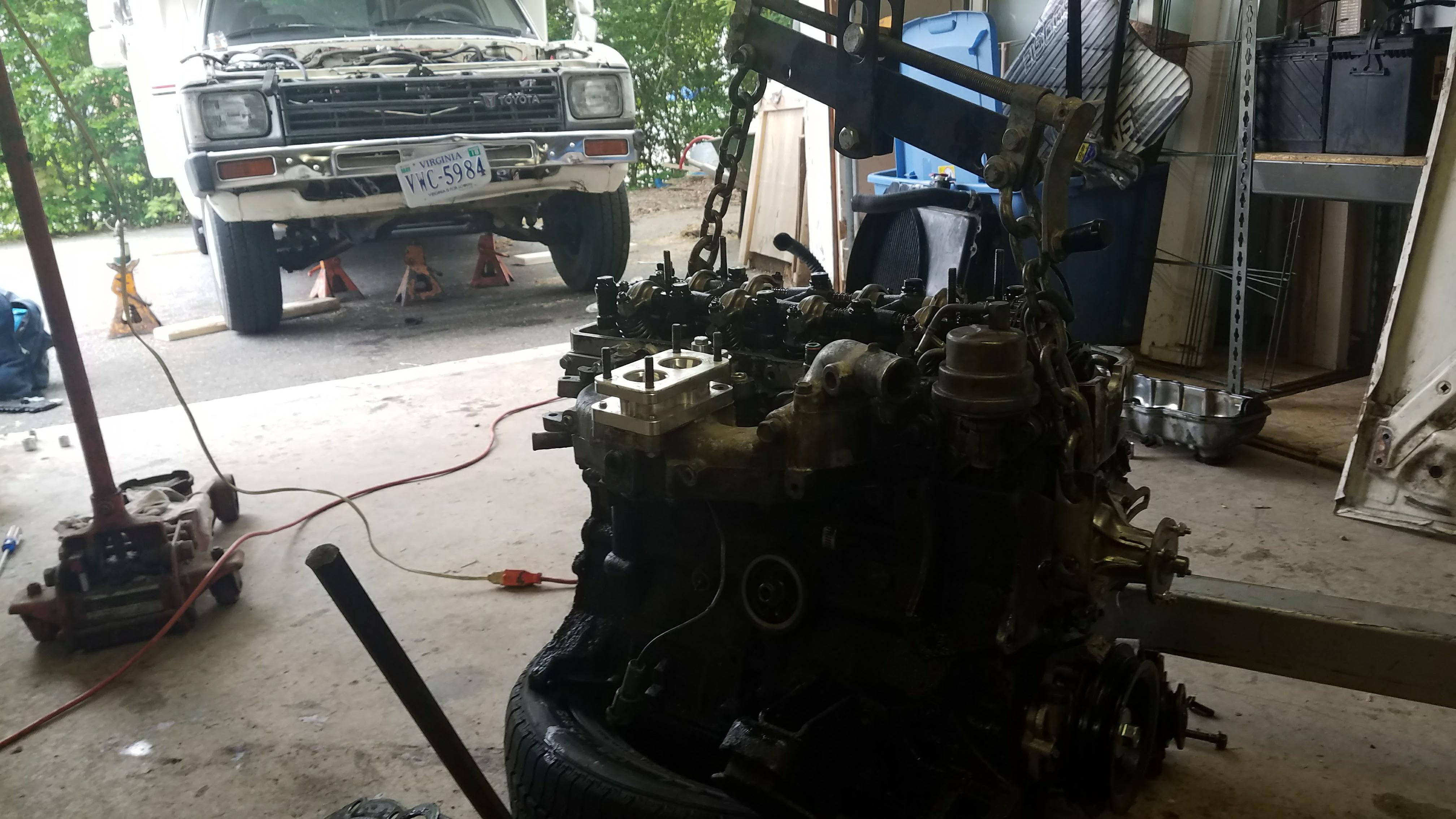 Then we completely disassembled it: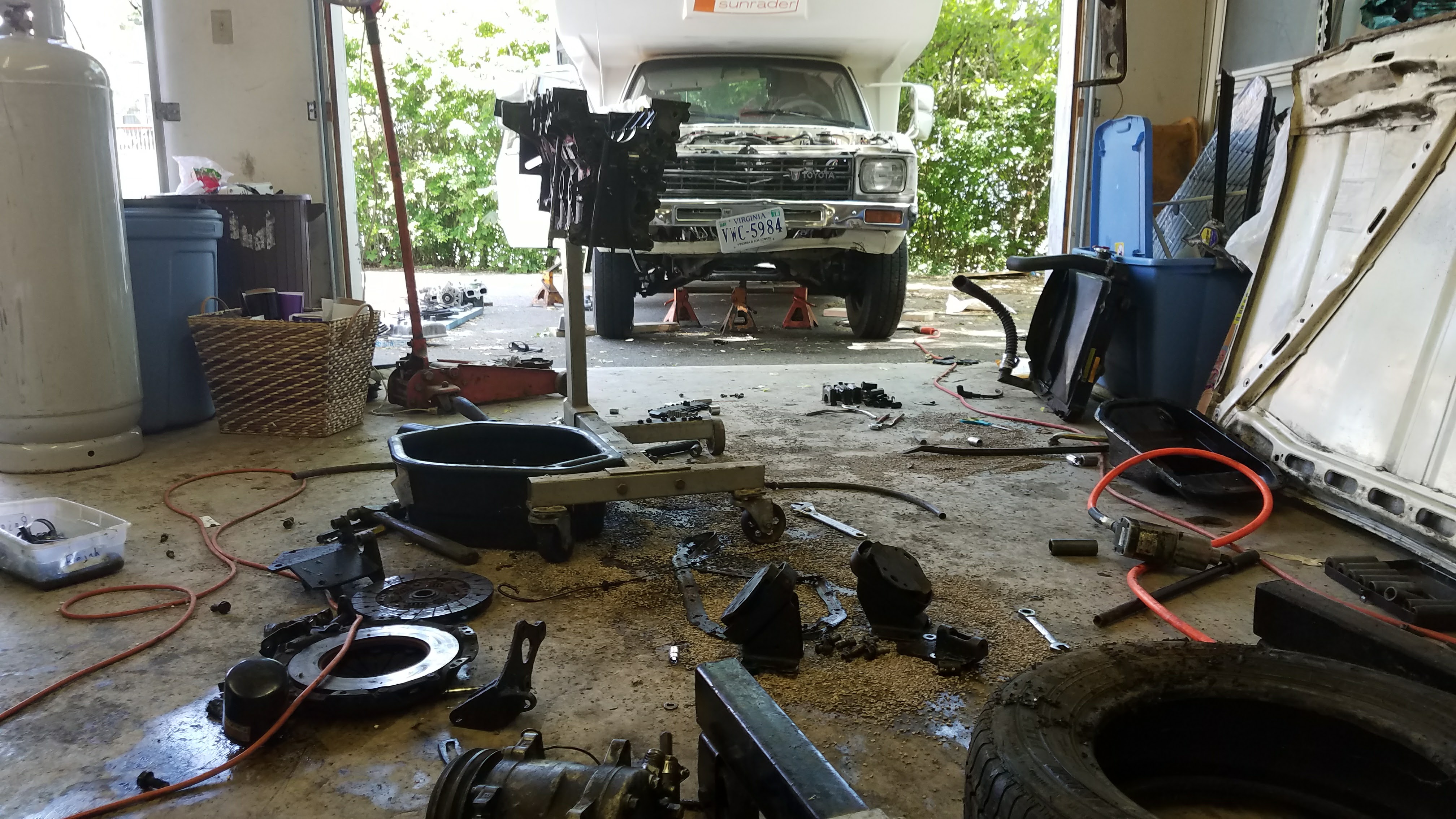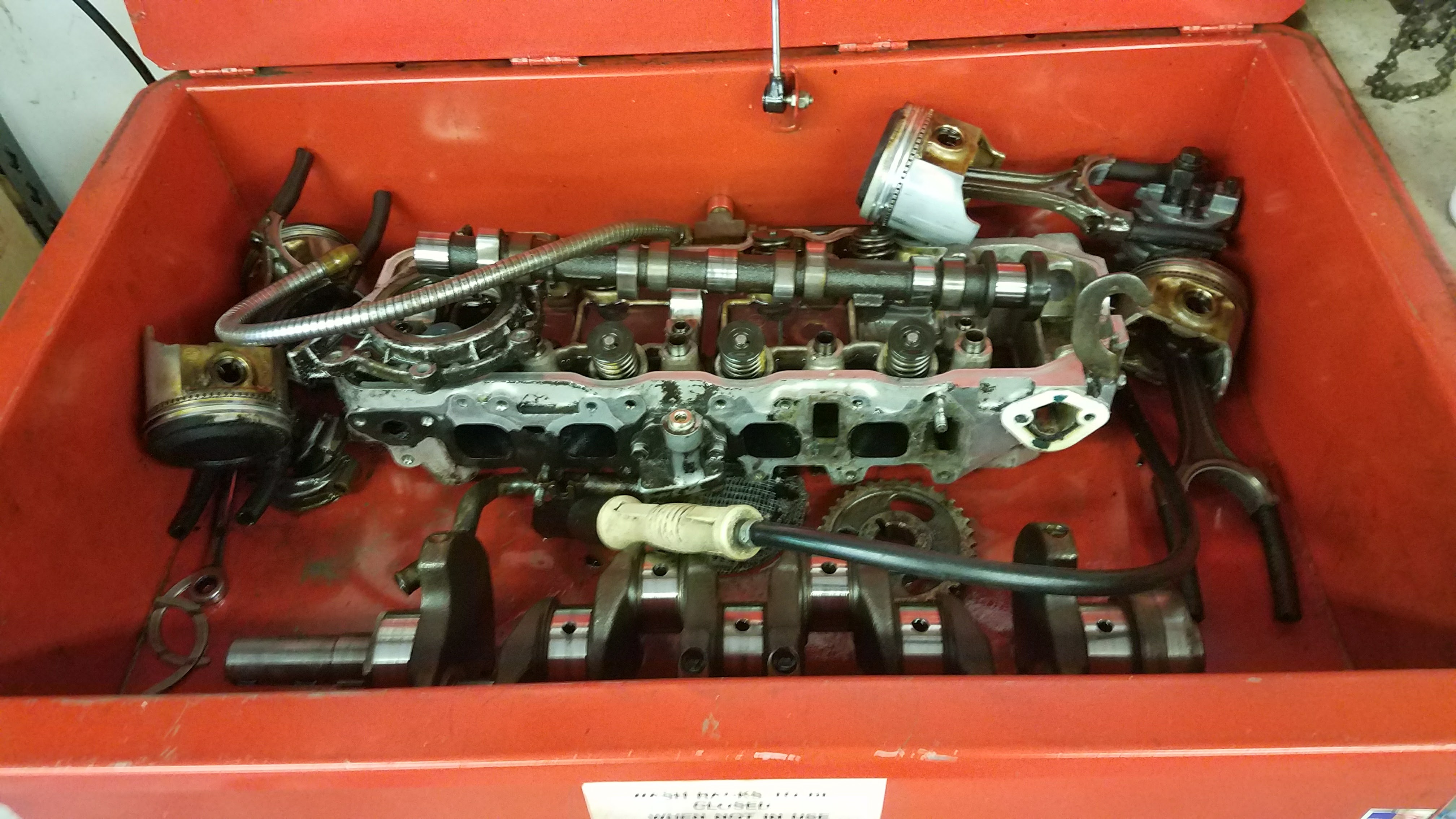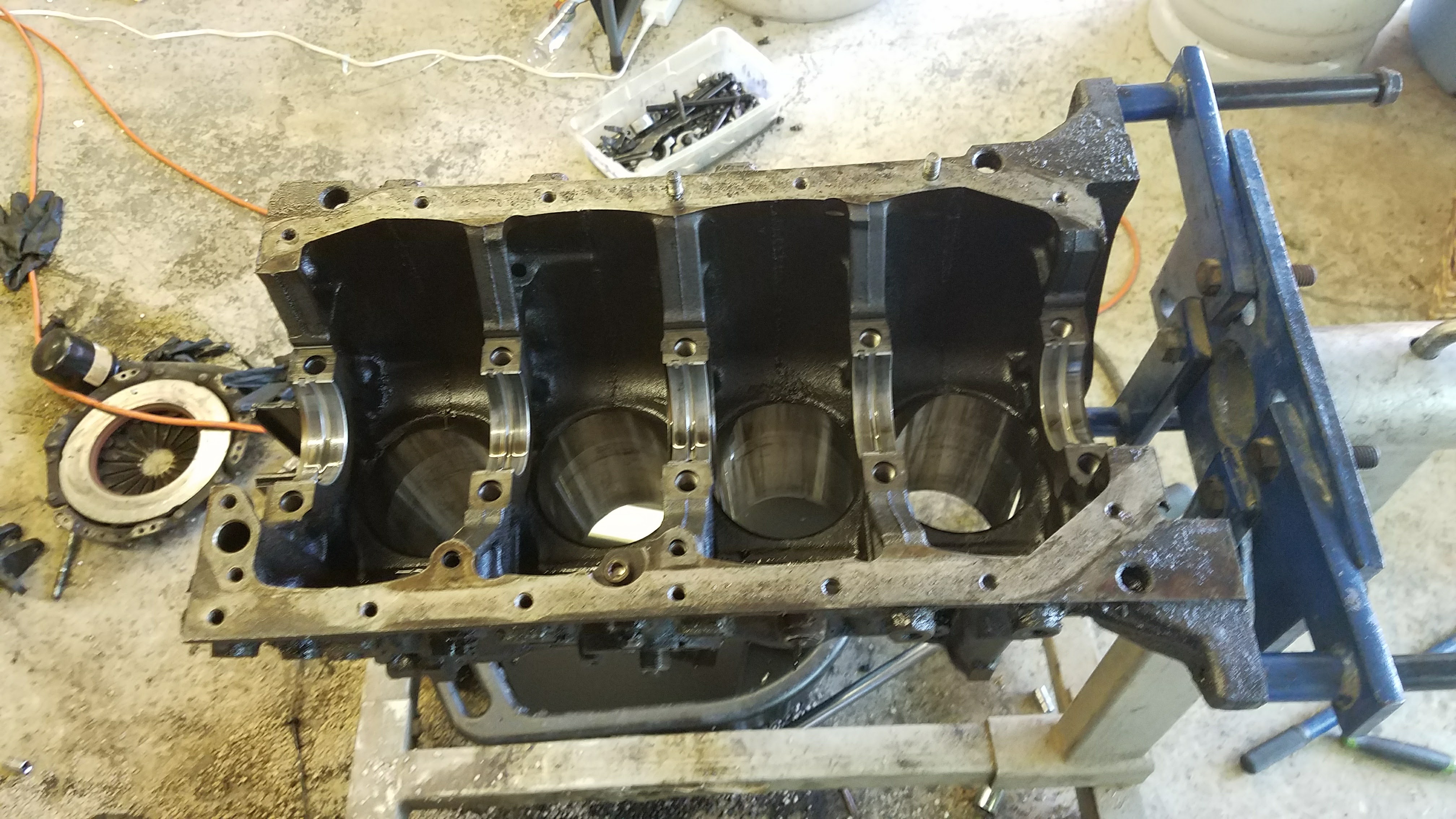 And we sent it off to the machinist. While we were waiting for the head/block to be machined, we built a super sweet solar rack: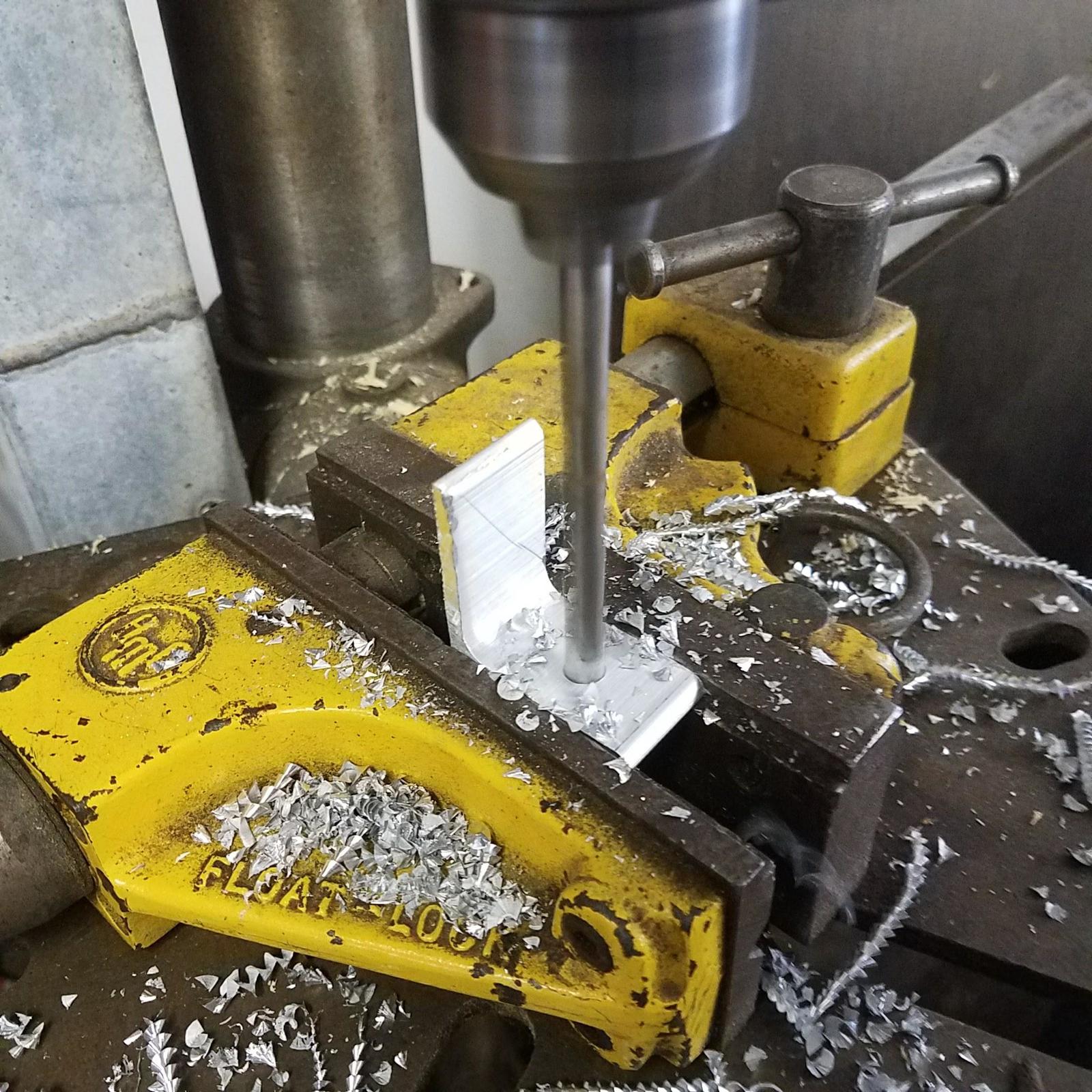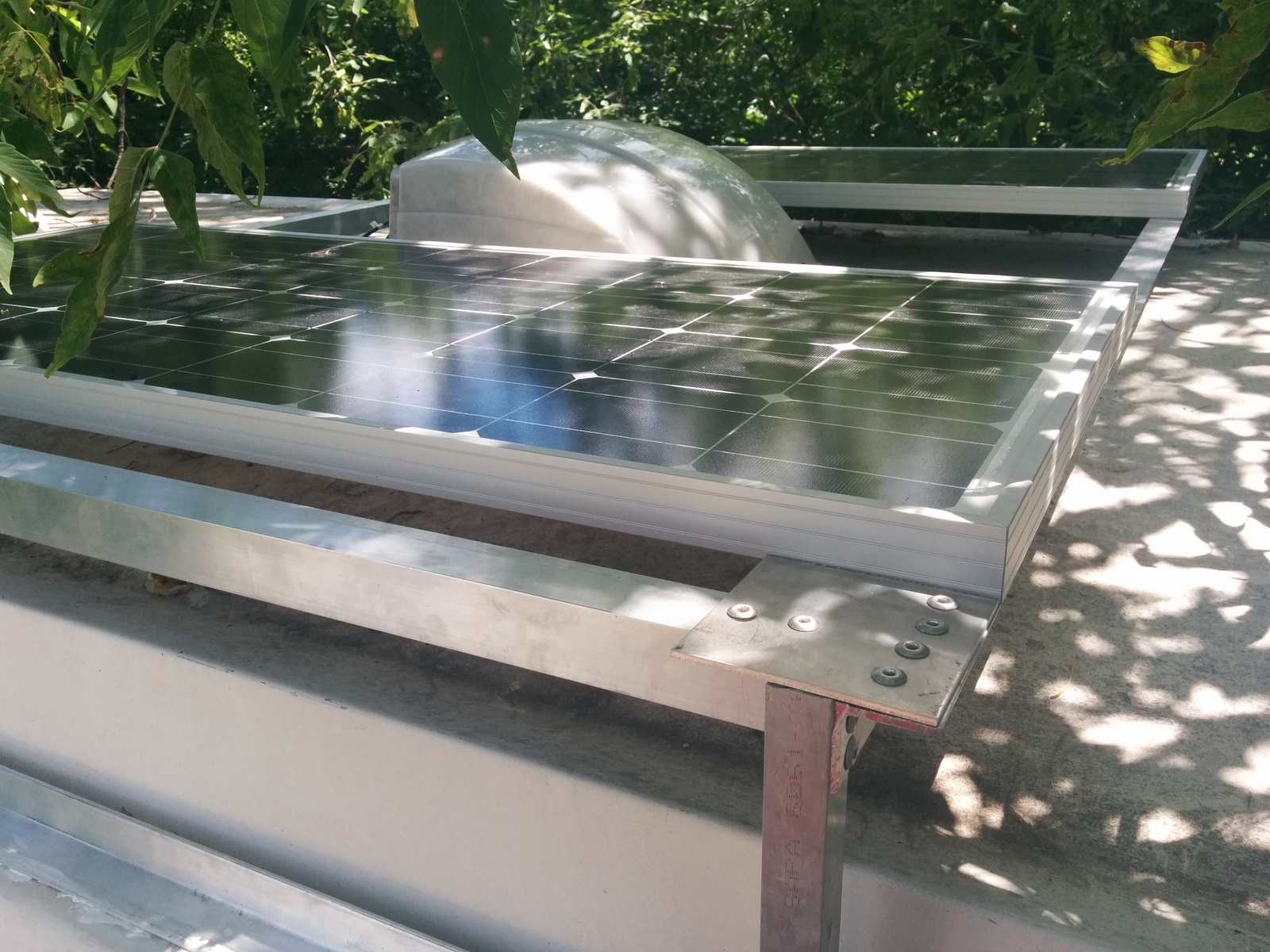 We got the head and block back. Back in the day, Drew had custom built a dyno for the machinist who did the engine work. Someone fucked it up between then and now. Drew agreed to fix it, and he gave us the engine - a shitload of new parts, and twenty hours of labor, for
FREE!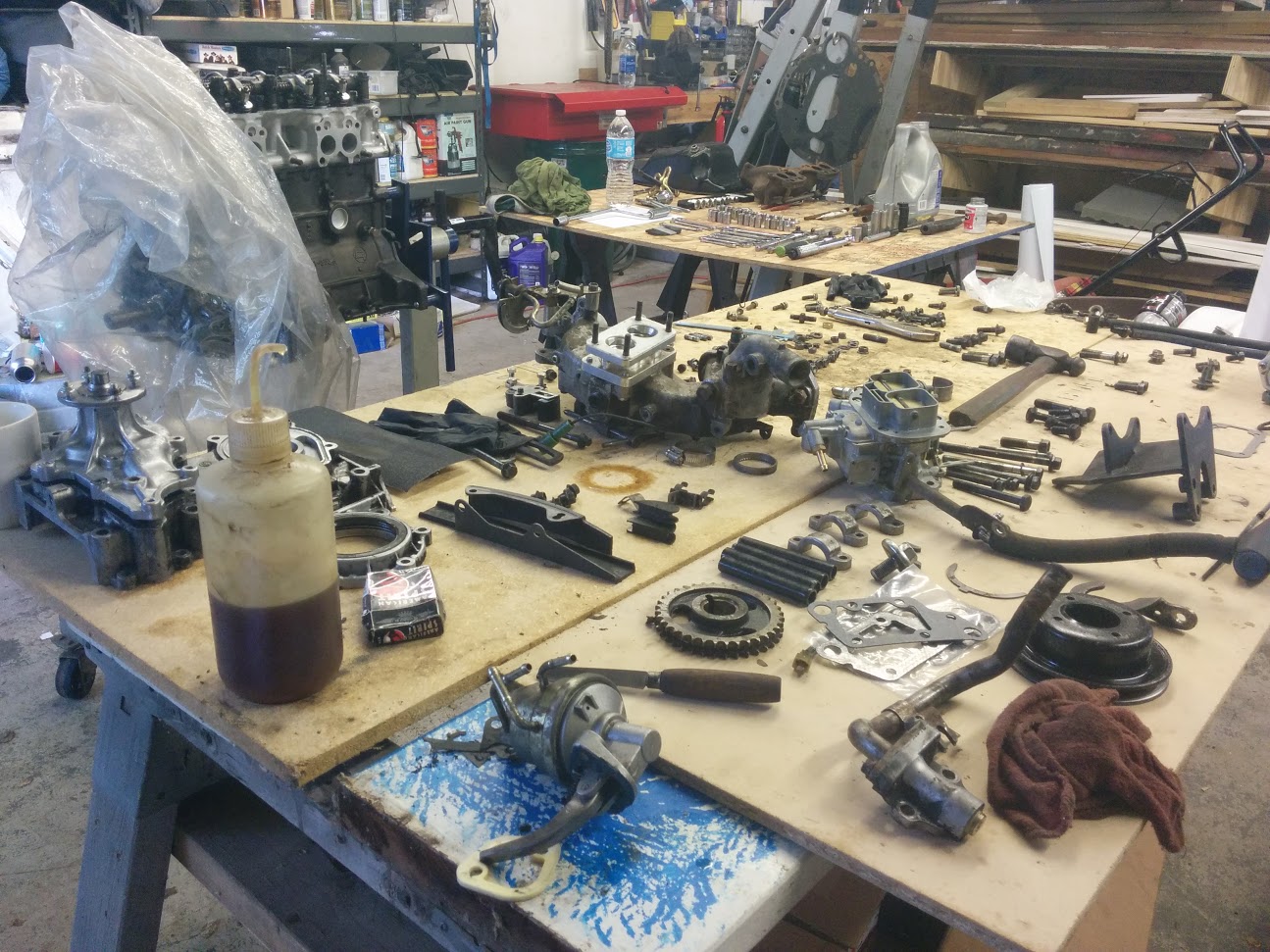 Only a couple of weeks now and it'll all be back together. I started knowing nothing about engines back in February, and with the help of two StP resident mechanical geniuses
@DrewSTNY
and
@creature
, I've gotten pretty handy with a wrench. Drew is an awesome guy and has been incredibly generous with his space, time, and knowledge. I couldn't have done it without him. Thanks, buddy.
I'll reply to this post later with more pictures as the build progresses.
Last edited: