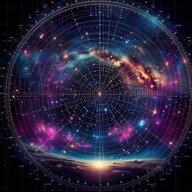 Joined

Nov 19, 2019
Messages

66
Age

32
Location
Website
Just wondering if theres any interest in wool cloaks for the people that will spend a lot of time out in the wilderness.
If so, Ive got a how-to book on wool cloaks and Id like to start selling these cloaks at the most reasonable price I am able to sell them at.. Ill even keep you guys updated to what the materials cost and how much I actually ask for the work Ive done and time Ive put in. Im only going to sell them after they are made, so supply will likely be first c'ome, fi'rst serve. Helpers for this project are welcomed with open arms.
You can wear it in the rain and still stay warm, stay stylish [for the nerds out there..
], and use it as a blanket, pad for sleeping on the ground, emergency shelter, and probably other things.
I should probably add this is a long-term goal of a project. I am not versed in making any kind of garment just yet, much less something as complicated of a material as wool.
This Long Hooded Cloak Pattern is easy to make and is free! Video tutorial makes it easy to sew.simple seams and great for a variety of costumes. Perfect sewing project and beginner friendly.
www.fleecefun.com
for the DIYers. I wish I had known about this resource before I bought the pattern on Amazon.. although the cloaks I will make should be excellent for Renn-faires and time-period re-inactments.
Last edited: