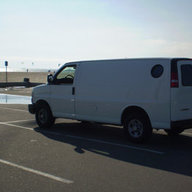 Joined

May 30, 2018
Messages

267
Reaction score

681
Location
I typed "Staying cool" into the search and got nothing related to beating the heat on the first page. Hope this can update the topic for 2022 or get moved and make an old post fresh.

I am slightly concerned about the 105F+ string of days coming up. There are plenty of "it's a dry heat just drink water" motherfuckers around here that are no help at all. I hope their cars don't run out of gas or the rolling brownouts don't wipe out their deep freezer full of deer meat.

I'm out and about, but am lucky there are many trees and buildings, parks, and public water access around my town. I suppose I could bring less gear and lock my bike up so I can go into the library, but I don't think that's very big picture of me. I'm thinking about long-term protection here. Post your tips for staying cool not just the day-to-day but maybe your seasonal/annual migration tips or your predictions for the future.

I will be bringing a 2nd bandana and buying a CO2 cartridge pump in case I get a flat tire on my bike so I can just whip it together. I might even finally open my brand new 1yr old sunscreen bottle and put it on my skin. Ugh.