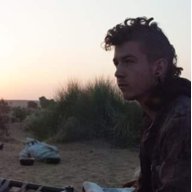 Joined

Dec 7, 2014
Messages

448
Location
I wanna know about what you learnt by travelling!

Personally, after 3 months of travelling Asia, if there's one thing I learnt, it's to be a dick, and how to say no.
Like, telling people off when they try to rip you off, or just being a customer service nightmare in order to get what you want,and standing your ground during an altercation.

Oh! And also humility. A lot. I never really liked charity back home, and I still don't feel comfortable accepting it, but after all those people offering me food and stuff while hitchhiking, I figured I could use it, so now I do accept it. I just make sure that when I'll get back to a more stable life, I'll be like all those guys who helped me out.