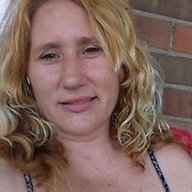 I'm a d-bag and got banned.
Banned
Joined

Nov 26, 2016
Messages

7
If you possess the skills and manners that our community desires, then you will be given an invitation to apply for a membership in our group of families that are gathering now in locations nationwide.
So here are a list of some of our desired traits for our members:
Website technicians


Web content writers


Fundraising Experts


Rock Musicians (a whole band would be nice)


Hippies


Techies


Agriculturalist


Earthship Pirates


Artists


MLM marketers


Organizers


Engineers


MacGyver's & Bill Nye's


Camera crew and producer


Scientists and researchers


Brain-stormers


Mythbusters

We are tired of the crime, the sliding family, community, educational and nutritional values, the rat race, endless bills for disposable homes that are only hurting planet and are ready to do something about it! Our dream is to pioneer a true Eco-village from scratch utilizing our simple, very effective plan. Just help others with their dreams.
It costs $200 to apply. (payable in $10 payments) If approved, up to 4 shares of membership will made available to you and your family. Each share comes with 1/4 acre of land and 1400 sq foot of shop and off grid home for your family to enjoy in our private village. Your family will also get its own business, and free shopping for all of our village's goods plus numerous other benefits.