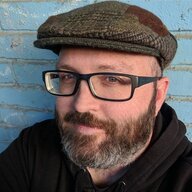 Semi-retired traveler
Staff member
Admin
Joined

Aug 4, 2006
Messages

9,755
Location
Website
I'm creating this thread so anyone that's interested in volunteering to setup or cleanup before/after the jambo can let us know by replying here. If you have any questions, post them here!
Some of the duties that will need to be done are as follows.
For Setup there are:
Dig new shitter hole.
Gather fire wood.
Town Supply Runs.
General Cleaning.
For during the Jamboree:
Kitchen Clean up Crew
Garbage Duty (switching out garbage bags, taking out bar trash, etc.)
Morning Town Run Drivers*

Band equipment set up / break down
Slab City Exploration Drivers**

General security
Quick Morning Library Cleaning (Clean Quickly, Get Fed Faster!)
For after the Jamboree:
Kitchen Clean Up Crew

Garbage Haulers
Recycling Haulers
Library Deep Cleaning; sweeping, shelving, dusting, surface wiping, etc.

Campsite cleaners
*Morning Drivers will need to have a vehicle and leave at approximately 8am on Friday, Saturday Sunday. Last year there were issues with people having to wait around for several hours for passengers and drivers to get organized so to avoid that we're asking that everyone who wants to go into town be ready to leave at 8am
**Explorations will take place between the hours 10am and 1pm. Volunteers will need to have a vehicle and be willing to leave at these specified times.
Last edited by a moderator: