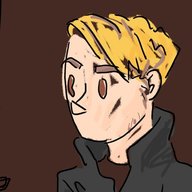 Joined

Dec 29, 2019
Messages

6
Reaction score

5
Location
This is More of a Not-Traveling-at-All story about me failing a low-stakes trip with my friends, but here goes.
I've been feeling like a layabout being trapped in my parents' place during Covid 19 and I thought I'd try to get out of the house. I had to return from traveling in Mexico when the Pandemic began, but as Ontario just started lifting regulations, I thought I'd better at least capitalize on the stealth camping opportunities here while this area is still partly shut down.
I got two friends (I'm calling them Fox and Toad after their favourite animals) excited about just packing up and walking straight down the rail lines leading out of Ottawa, doing a big loop, and coming back in maybe 5 days. I did some research, planned out a map, whatever.
This seemed like a pretty low-intensity trip to me, I know surveillance can be high on these lines but really couldn't find a lot of information on it so I thought the best way to learn is just to go.
The Plan: Stealth camp in Hammocks in the woods along the tracks, and eat all this great cold-soak food that Fox made.
On foot; Start in Ottawa, go East on VIA, drop South to the CN lines, then West, then North on the North Grenville Rail Trail.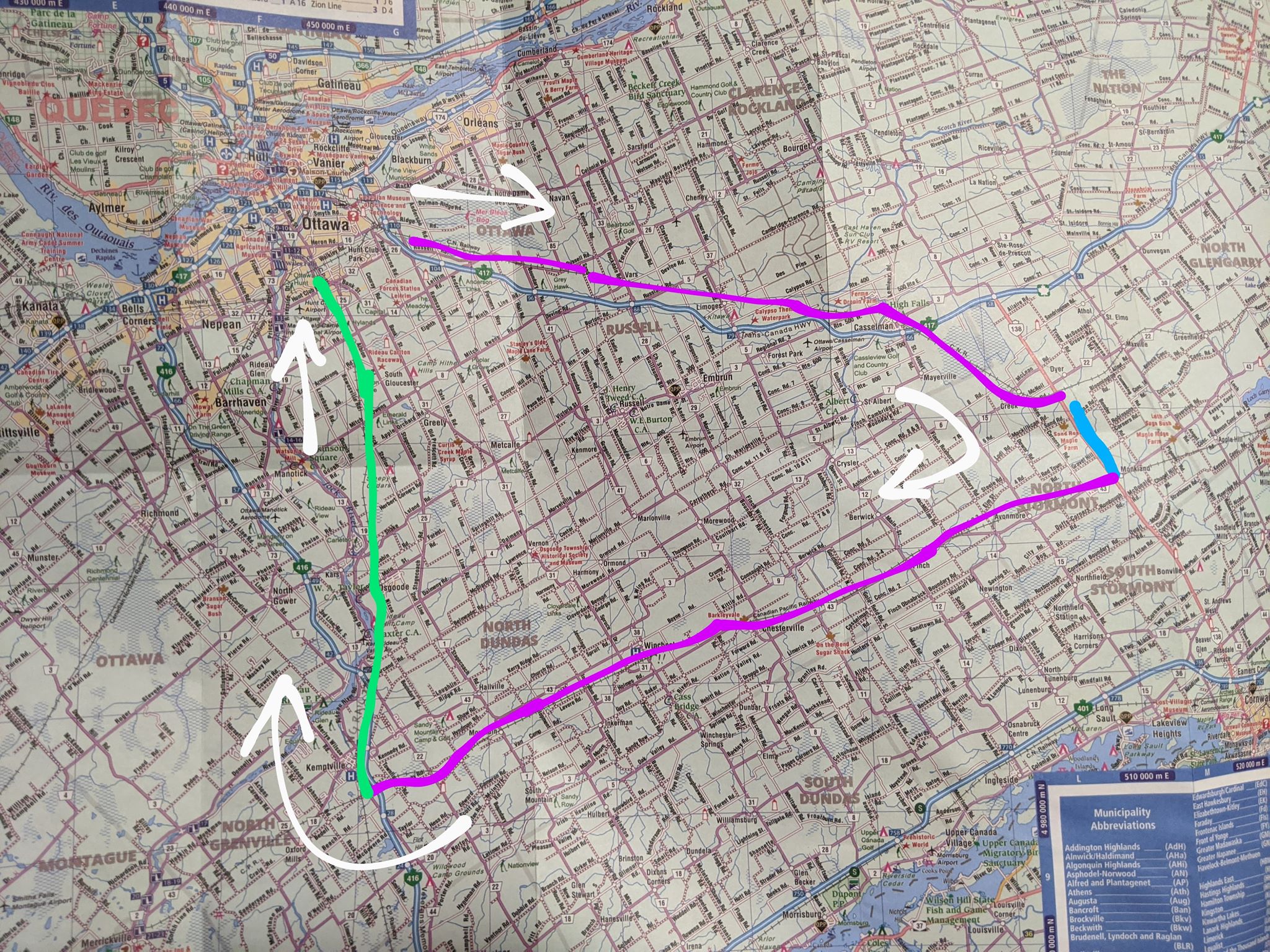 Somehow Fox, and especially Toad didn't really know what they were getting into, because Toad started to give up right away. We had to walk around through the bushes and some wet forests to avoid a worker in a rail truck, and I guess somehow Toad wasn't expecting to do this kind of thing. Apparently her feet get raw and rashy really fast after they get wet, and she didn't anticipate them getting wet. So right from the beginning she got spooked by the Foamer, and then didn't like being off-path. I think 2 hours in she started to think about going home.
Fox had more realistic expectations, but was really frustrated about not finding good water sources and making less ground than we wanted (this was mostly because I started getting mega blisters right away. My socks and shoes arent new, so I guess I got them from having a heavy bag).
We started at 10:00 am, my feet began to get fucked up at 1030, we get spotted (but not bothered) by the foamer in a Rail Truck at 1300, avoided him on roads and in the bush till 1830, and then not even 8 hours after we started Toad called her parents to pick her up. After we waited with her, Fox tried to make camp with me but started giving up and also called a ride to leave.
At this point it was too dark to stealthily make a good camp, I could barely walk, and I was carrying extra weight for a group I was no longer with. So I took the ride of shame ride back with Fox too. (I super regret this but man that extra large bag was a weight & eye-catcher that I did not need)
Now I'm repacking just my stuff to head out again, but I'm just sitting here thinking that this trip was so embarrassingly tame that man, how do I make some more adventurous friends!
If you're in Ontario/Quebec and wanna hang out, hit me up.
Hopefully I'll have stuff to say that isnt just for the Ottawa niche in the future, lol. Didn't figure this was really worth posting, but I've gotta put myself out there somehow
Also, here is a recap I did for my own future reference: