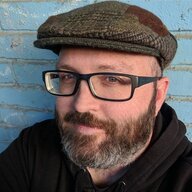 Permanent Wanderer
Staff member
Admin
Joined

Aug 4, 2006
Messages

10,349
Location
Website
This space exists to warn others about genuinely dangerous people in the travel community. This is a MODERATED forum, meaning your posts will not appear on the board until they pass review by the
moderators
. This IS NOT a place to talk shit on someone you had a disagreement with, it is a place to warn the community about genuinely dangerous people. Please treat it accordingly.
Thread comments are also vetted by the moderators, and your comments will be deleted if they do not contain information relevant to the discussion. Similar to our
spam policy
, comments like 'that sucks' or 'someone should beat him up' are not helpful to the discussion and will be removed. Comments of sympathy to victims are allowed.
When posting a thread in this area please be descriptive as possible, add photos or other identifying information, and anyone else that can collaborate your story if possible. The more information you provide, the better prepared your fellow traveler may be if they are unfortunate enough to run across that person.
While rare, some people have chosen to use this area as a way to get revenge on others by posting false accusations. Unfortunately, this is another reason threads/posts need to be vetted by our moderators before being made public. Submissions that are lacking detail/evidence will be deleted by the moderators and
false
accusations will result in a permanent ban from the website. Keep in mind that if you are thinking of posting a false accusation against someone, you are damaging the credibility of
real victims
while being an
incredible asshole
; in addition, the ultimate irony might be us creating a thread here to warn others about
you
.
Last edited: