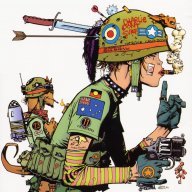 Joined

May 24, 2013
Messages

170
Age

27
Hometown
So it is; that glorious time of year where I shall receive my return on the interest free loan I give the government every year in the form of excess taxes. Seeing as I have near 400,000 miles on this motor, and a bunch of other fun stuff I'd like to do to this rig in the form of maintenance and additions, I figured I'd catalog the shit storm of work that will ensue.

Will include an *almost* complete tear down of a 22re (removal and installation as well)

Axle and differential work

Misc. other shit like bumpers and roof rack builds

All with the goal of giving people ideas and hopefully some insight into mechanics. I'll be sure to include how to do things 'in the field' or without a proper shop and minimal tools if there is interest.

For the replacement motor I'm sourcing a takeout from a wrecking yard, hopefully something with low miles, and basically taking the long block and switching over all the accessories. This is probably the cheapest and easiest way to do it with minimal downtime compared to a rebuild of the original engine.

Quoted price on 22re takeout: $850 cash

This will be a work in progress and not necessarily in any particular order. My plan is to keep the vehicle in service almost the whole time with the exception of the day or two to swap the engines.

Ask questions

I'll try to take as many pictures as I can

Hope this will be useful.

Thanks.