Kim Chee
I closed my account
Haha, wut?
I can only see this backfiring as there are probably plenty of people there who don't normally wear baggy's will do it in protest of an injust, laughable law.
Children will surely get lessons in how civil disobedience can be used to demonstrate against oppressive forces.
Timmonsville, South Carolina outlaws sagging pants
Alex Hider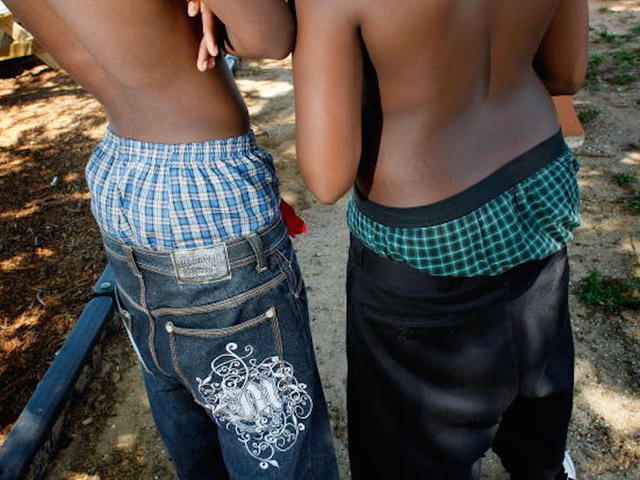 JOE RAEDLE
A town in South Carolina has passed a measure that outlaws citizens from wearing excessively saggy pants.
The law was passed in Timmonsville, South Carolina, a small town of about 2,000 southwest of Florence.
The law, enacted immediately, makes it illegal for town members to wear sagging trousers or shorts that intentionally display a person's underwear. The law also outlaws nudity and pornographic displays.
Offenders of the law are subject to a warning, and could face a fine between $100 and $600 for repeat offenses.
"We're trying to build up our town. And we can have the business, but if the people are not looking somewhat decent, then we have the business, but because of the people, they'll be scared to get out of their cars," councilman Walter Washington said when he proposed the measure last month, according to the
Washington Times
.
According to
WCIV
in Charleston, South Carolina, the law was also enacted to help young people make better choices.