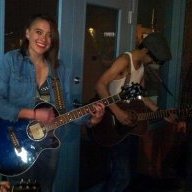 Joined

Jan 21, 2015
Messages

24
Age

26
It's been a while since I've posted but I have some updates. A while back I posted about a monologue for my directing class and everyone was very supportive. I don't have the video to share but since then I have been working on a few other projects that I'll get footage up for everyone to see. In a few weeks I'll be finishing working with Francis Ford Coppola. After that I plan to start my thesis short which is a semi autobiographical piece about feeling detached from existence and emotion. I plan to shoot it semi documentary style. Outside of the lead actress no one will know they are in a movie and will be under the influence that they are in a documentary.

I plan on having the music done by a variety of friends in the folk punk community that i met on tour.

I realize a lot of people here are like myself and don't have extra money to go around but I was wondering if people might be interested in helping to fund this project. Even if its just a few bucks every little bit helps.