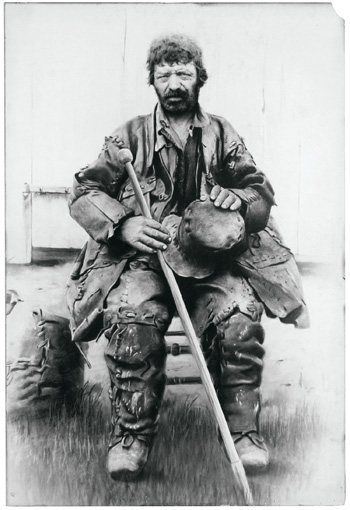 (a person, not a tool.)
i've been reading what little there is about this historical character lately - no one really knows who he was, except apparently he spoke french, wore one suit of diy leather clothes all the time, and spent decades in the latter 19th century walking a loop between the connecticut and hudson rivers. people seem to have liked him and he survives in folklore and the locations of caves he's known to have stayed in along his route. i have half an idea to try and retrace his route this summer.
https://patch.com/connecticut/southington/the-leatherman-legendary-vagabond-of-connecticut-8ea608d3
or just search "leatherman vagabond"