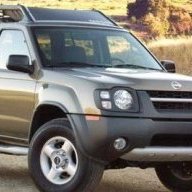 Joined

Jul 19, 2009
Messages

71
Age

49
Location
The Plan:
Looking for 5 more individuals who are interested in forming a
commune / farm / off the grid world on 5 to 10 acres.
With a total of 6 people (counting myself) working for 6-8 months
by August/Fall 2013 try and raise $5,000 each.
With said $30,000 we enter into an argeement of purchasing
5 or more (10+ preferable) acres somewhere in the midwest.
Buying said land outright as so never to be under any bank's thumb.
Future property tax would be the only "must pay" debt.
More details to be worked out as needed.
Super heavy drug or drink users need not apply.
A beer or smoke is fine, but no "let's get wasted and wreck the place people" wanted. Sorry.
Whiners and lazy bums need not to apply either.
Not that I am gonna be up at 5am every morning, but I will be out doing my part.
If you can't help grow or raise it, then you don't get to eat it.
If this sounds like a project you would be interested in please contact me for more info.
~Ronnie (WW70)