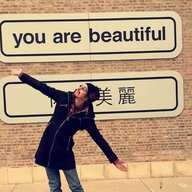 Joined

Aug 20, 2010
Messages

1,712
Location
I've been thinking a lot about the political climate in the US lately, which is something I try not to do. Still, as a Latinx it's impossible to ignore what is happening to immigrants in this country. I think about what separates my family from theirs, the obvious difference being mine has citizenship. That being said, my family wouldn't be here, I wouldn't even be alive, if my grandfather and his brothers didn't crossover illegally.

They were lucky. The times were different back then, the three of them worked their asses of doing manual labor to send money back to their families in Mexico. My grandfather left not long after my father was born, he left his family behind in the hope that he could create a better life for them all and he succeeded. Eventually he made his way to Chicago where he found work in one of the factories. Back then Chicago was trying to pull immigrants into the city so the factory where my grandfather work sponsored him in order for him and his brothers to gain citizenship and bring their families over, my dad being just five years old at the time.

My mother's mother had a similar story. Except hers was much darker. She was married off as a teenager to a man who kept her in a locked room with no windows. A man who abused her and did terrible things to her. Eventually her mother was able smuggle her out and they used all the money her family had to send her to the US because anywhere else she could've gone he would've found her. She too eventually made her way to Chicago and was able to receive legal resident status, but only after leaving everyone else behind.

I can't help but think about how many of those who have been detained have stories similar to those of my grandparents. It fills me with an anxiety, with an anger, knowing that all that separates my family from them is about 50 years. Every night I lay awake plagued with the thought that what is happening to so many families could have easily happened to mine. That my five year old father could've been taken away from his mother. That my grandmother could've been sent back to the hell that was her first husband. It's an anxiety that can't be quelled, no one can tell me that it's going to be okay, that my family will be okay. Because all it would take is for one ignorant prick to make a falsified phone call and my family could be utterly destroyed.

It's a terrifying time to be a First Generation Mexican American, because no one knows how far this is really gonna go.
Last edited: