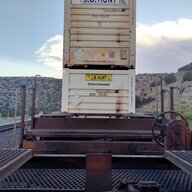 Joined

Aug 5, 2019
Messages

33
ya ah teeh! hope yall are doing well! winter is here on our reservation, its getting colder everyday and as much as i want to complain about winter chores there are always people i run into who would be happy to build fires, chop/haul wood, clean up roads to make them driveable. that being said, there are too many of my people out in border towns lost in a bottle or losing to their trauma, or simply getting harassed in the streets they call home. there are 2 reliable places you should send extra warm gear and/or monetary donations to for Dine' folx being brave n this weather.
Support Unsheltered Relatives – Taala Hooghan Infoshop - http://www.taalahooghan.org/support-unsheltered-relatives/?fbclid=IwAR3T3Ly44YS7-MU5NAQQJEkoEJ83W2AC7_PuejD20jmRj1zivbm10g-g9q0
this infoshop in flagstaff az is pretty cool, they do amazing things and are always on top of their praxis.
K'e' infoshop
po box 400
Window Rock, az 86515
k'e' info shop is the little sister infoshop to the taalahoogan infoshop, they also do important work with unsheltered people and provide resources/safe spaces for lgbqt2 folx and are very youth oriented.
send winter gear, sleeping bags, packs, tents, beanies, S O C K S, boots, underwear, hygiene products, G L O V E S, whatever you would want to have on you in the winter.
thanks again for reading and, hopefully, sending stuff.
much respect n solidarity from Dine' territories!