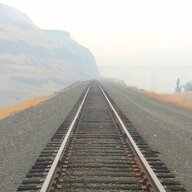 Burrito fund contributor
StP Supporter
Joined

Jan 2, 2009
Messages

1,063
Reaction score

3,193
Age

37
The San Juan islands are a boater's paradise here in the Pacific Northwest. After meeting up with
@Matt Derrick
,
@EphemeralStick
, and
@CrowTheBard
a couple weeks back, I decided to venture back out on my own again and explore some more of the islands. The route I took this time: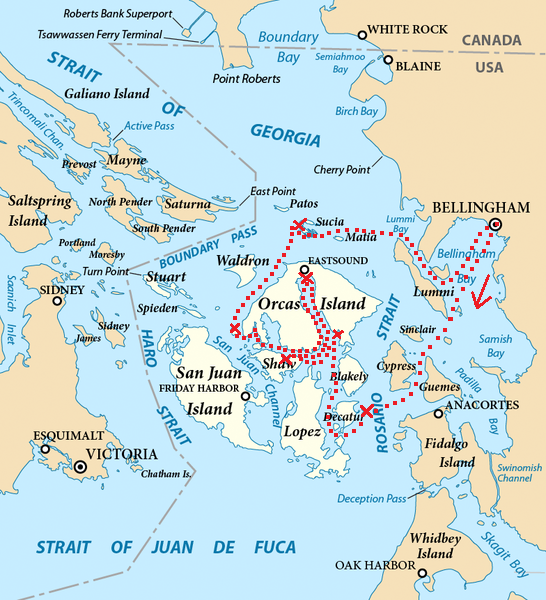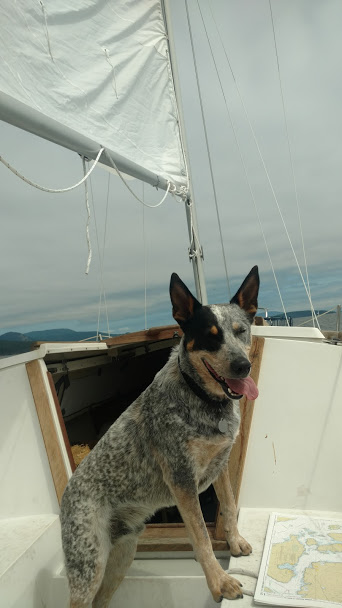 My best friend and first mate, helping me navigate!
All throughout the San Juans and Puget Sound there is what is known as the Cascadia Marine Trail, which is a saltwater "trail" leading to various points of interests, marine state parks, and campgrounds....many of which are only accesible by boat. I believe most, if not all, of the campgrounds have mooring balls or docks you can tie up to for a small fee or you can always drop anchor for free. There are tons of of little islands and bays like this to explore:
James Island Marine State Park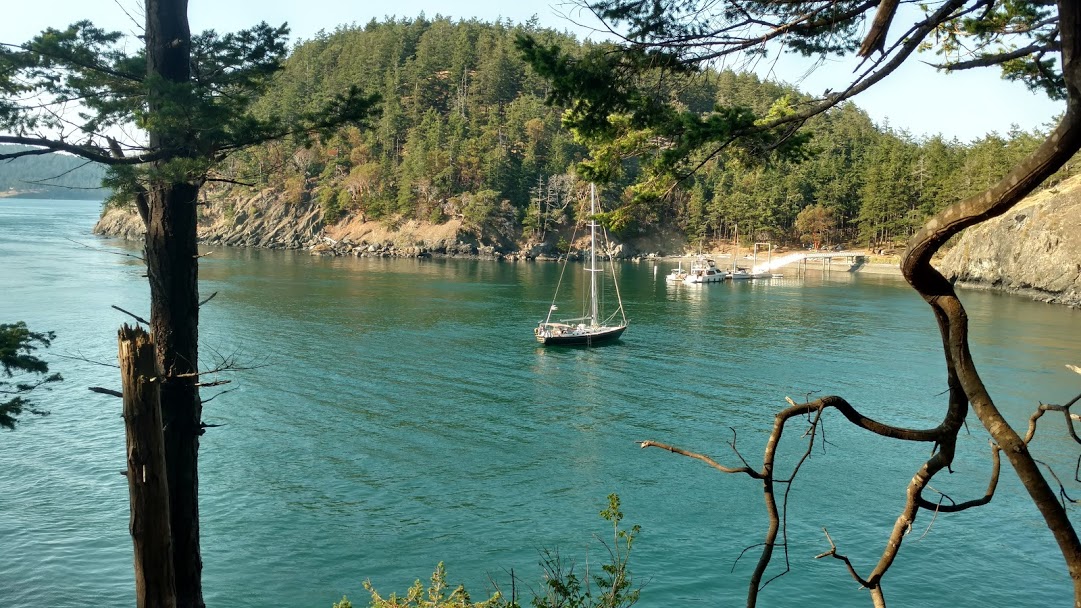 James Island Marine State Park
After spending the night here, I awoke the next morning to the beautfiul sight of a pair of killer whales cruising not far off shore, just before I was about to depart. Adult orcas are around the same size as my little 22 foot sailboat, or slightly bigger....so I couldn't help but recall the story of the Robertson family back in 70s. The family of 5, plus a friend, spent over a month adrift in the Pacific Ocean in their 9 foot dinghy after their sailboat was capsized by a family of killer whales about 200 miles off the coast of the Galapagos Islands. They were eventually rescued after a passing Japanese fishing boat spotted their flare.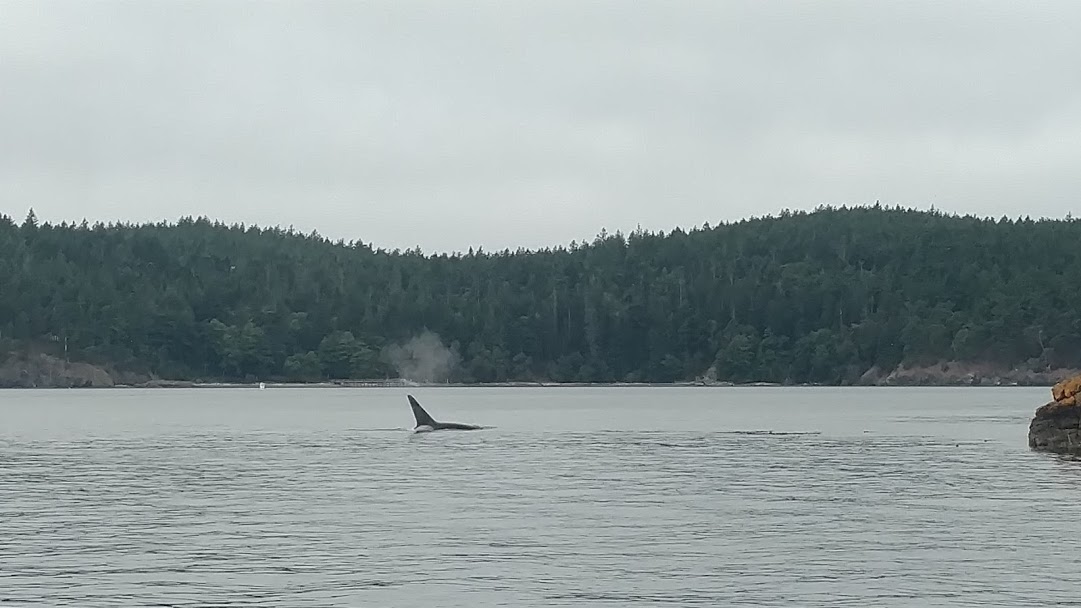 I cruised up the Lopez Sound and spent a night at the sleepy little "town" of Olga before continuing west to spend a night in Blind Bay on Shaw Island. Found a nice little bench atop Blind Island to enjoy a couple beers as I watched the Orcas Island ferry in the channel below and waited for my crab pot to soak for a couple hours.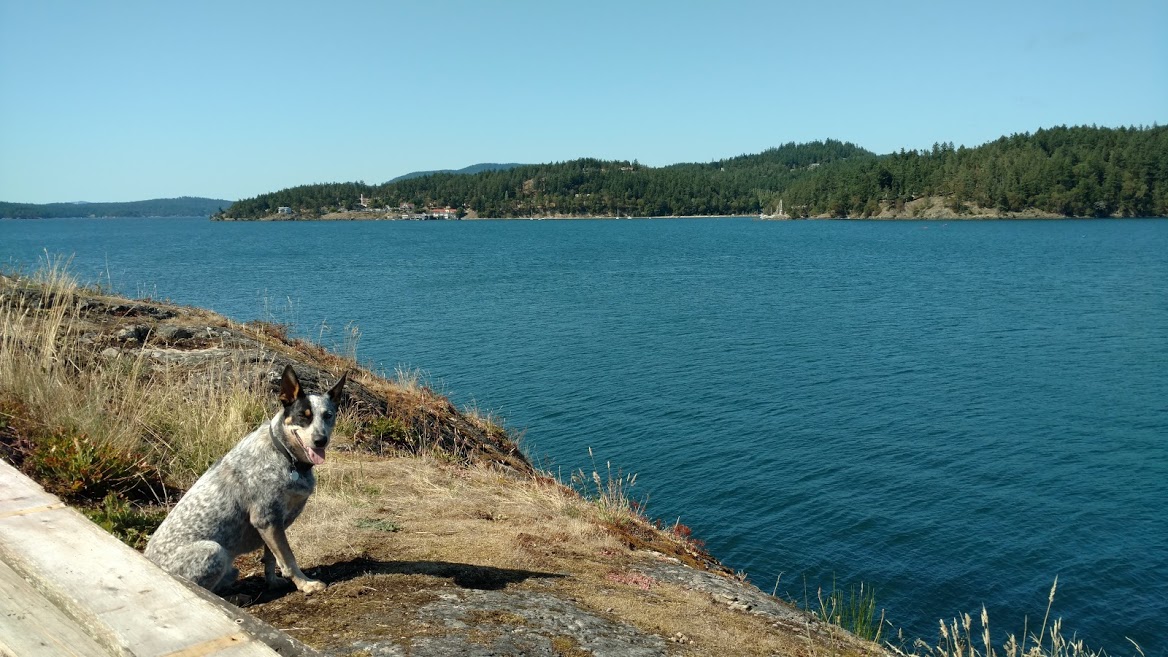 Success! I kept the biggest two for dinner..... stuffed my face full of fresh hot crab over toasted garlic bread with melted cheese.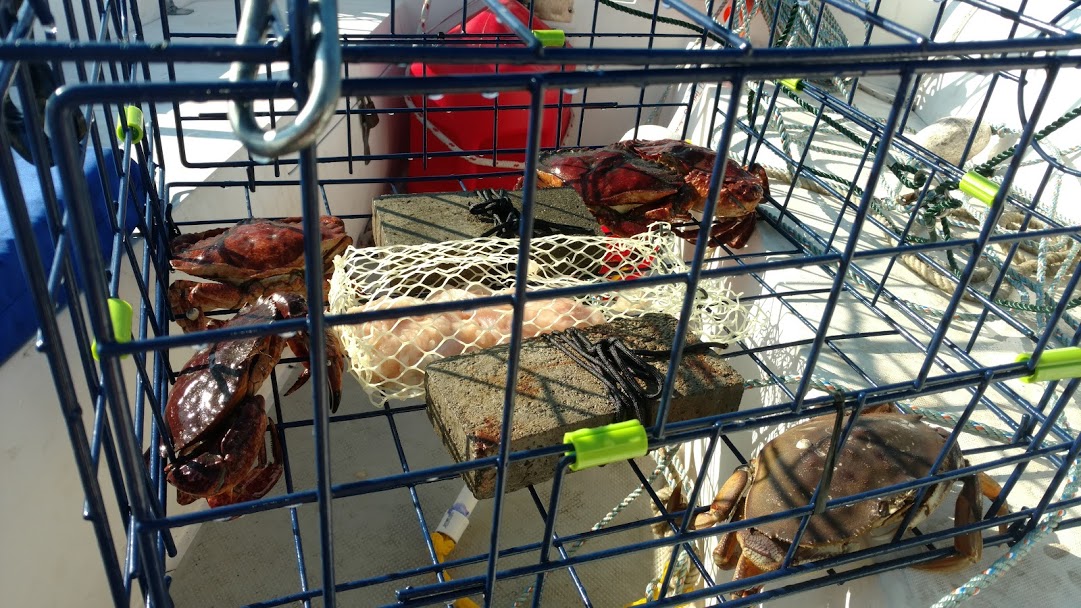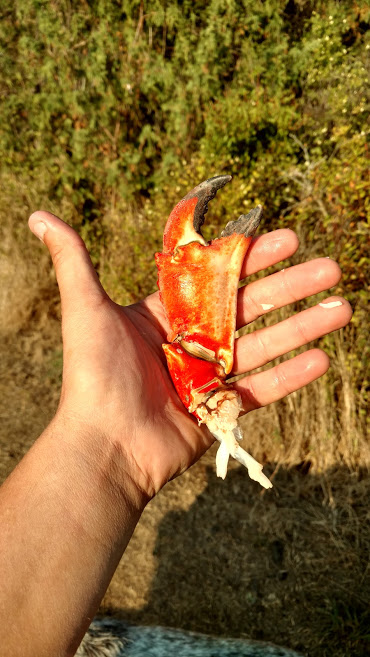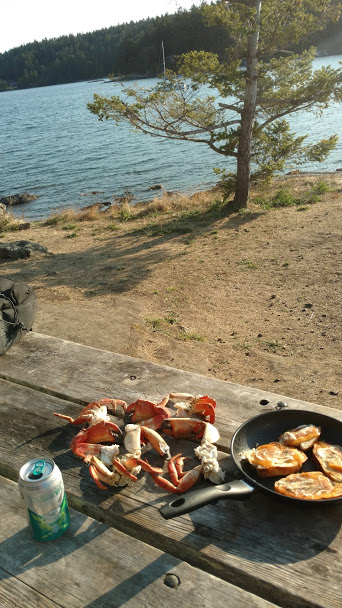 The wind picked up and was howling all night long. I decided to hook up to a mooring ball this night, and although it is rare....they have been known to break free from their anchor. If the mooring ball I was attached to broke, then my boat would be on a straight path for a big reef and I'd awake to my boat slamming into the rocks downwind. I couldn't shake that thought throughout the entire evening, and kept waking up every hour or so.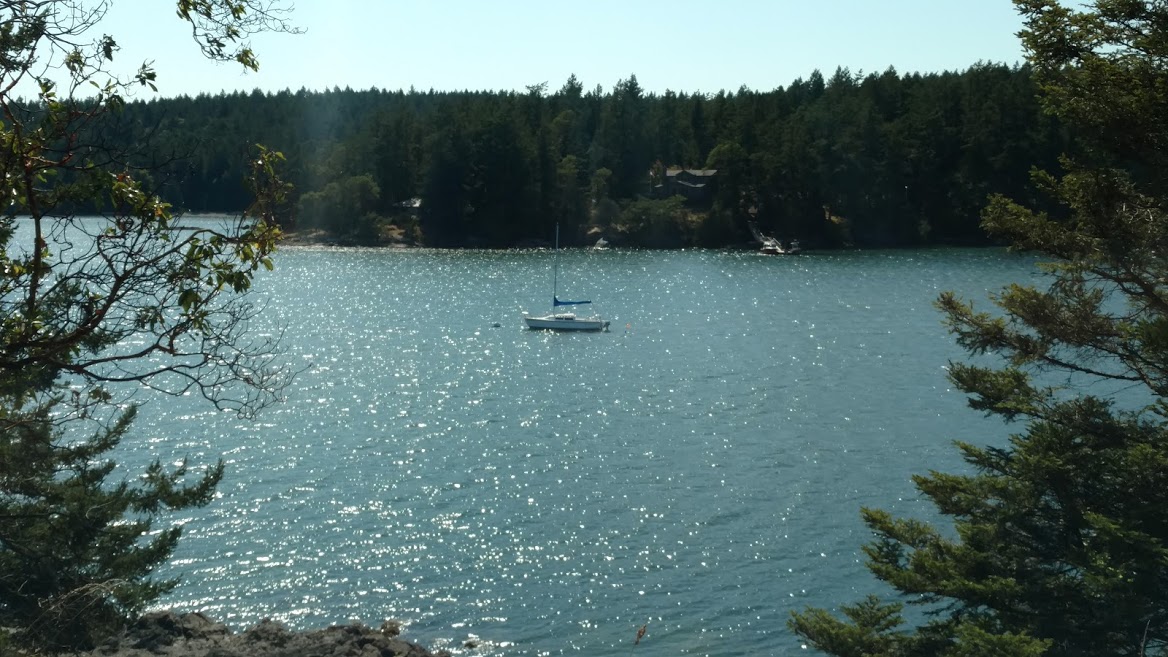 Next day I sailed up the East Sound of Orcas Island to the touristy little town of Eastsound to meet up with a friend for a couple days.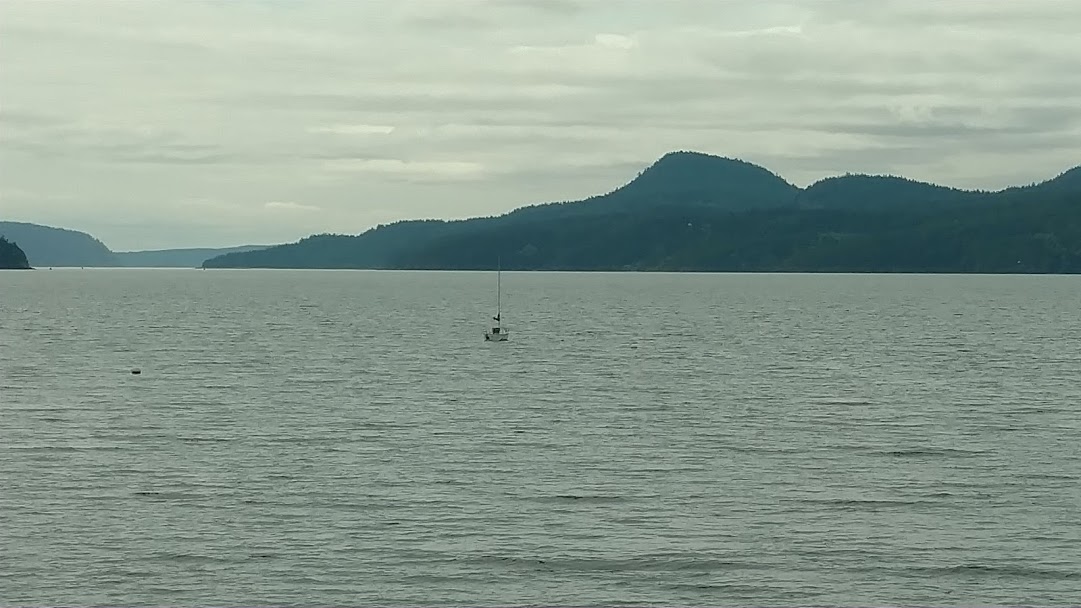 Looking out at my boat anchored in the bay, from town.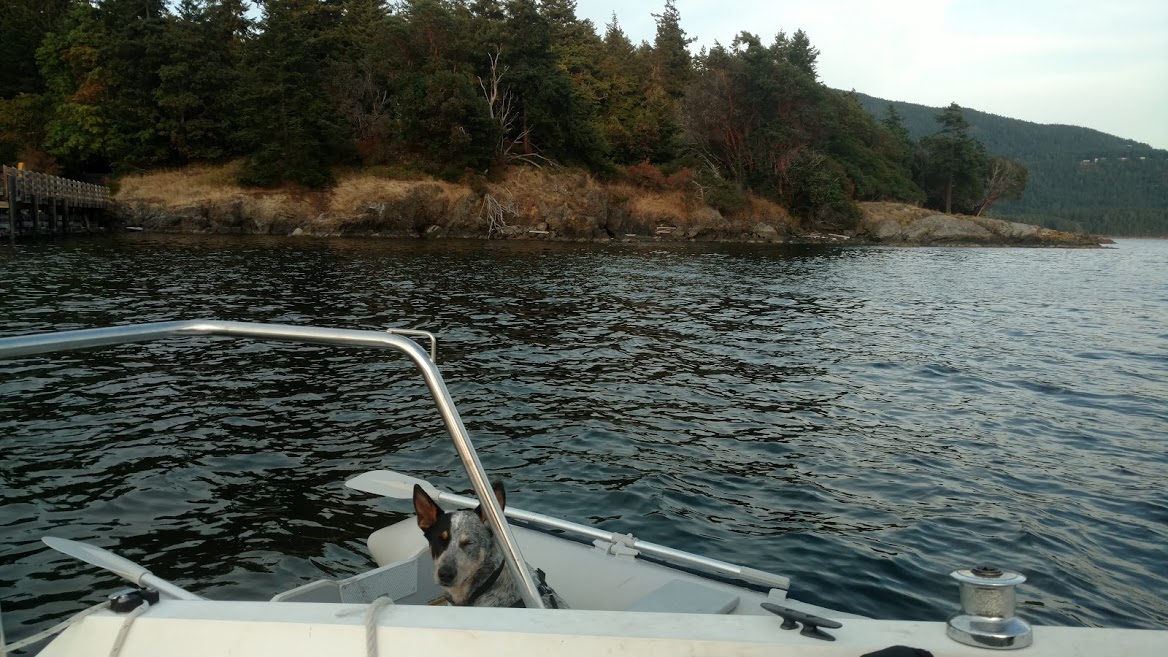 'Quit fuckin around dad....let's go sniff around on shore already...'
Continuing on from Eastsound I made my way to Jones Island (an island that is home to a bunch of semi-tame deer), remembering the directions and tips
@CrowTheBard
had given us on our last journey up the same passage. Navigating a route is a lot easier after you've done it once before, eh Crow?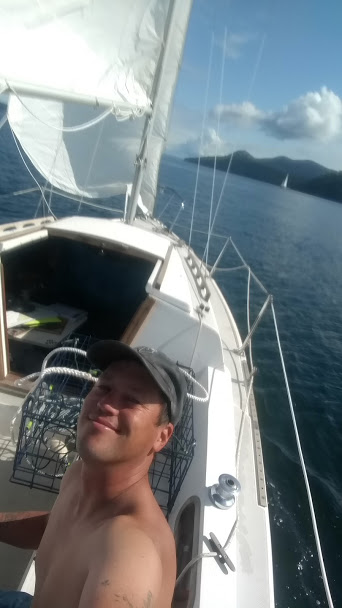 Heading up the west coast of Orcas Island the salmon were jumping like crazy all over the place! The last night was spent on Sucia Island, a beautiful but very popular and often crowded place during summers. The name Sucia means dirty in Spanish, or in a nautical sense: "foul". It was named this in the late 1700's due to all the reefs and hidden rocks scattered around the island, that made navigating it dangerous. The island served as a hotspot for smuggling and rum running back in the day. I opted to anchor in Shallow Bay on the west side, as I'd read that it was a great spot to watch sunsets from.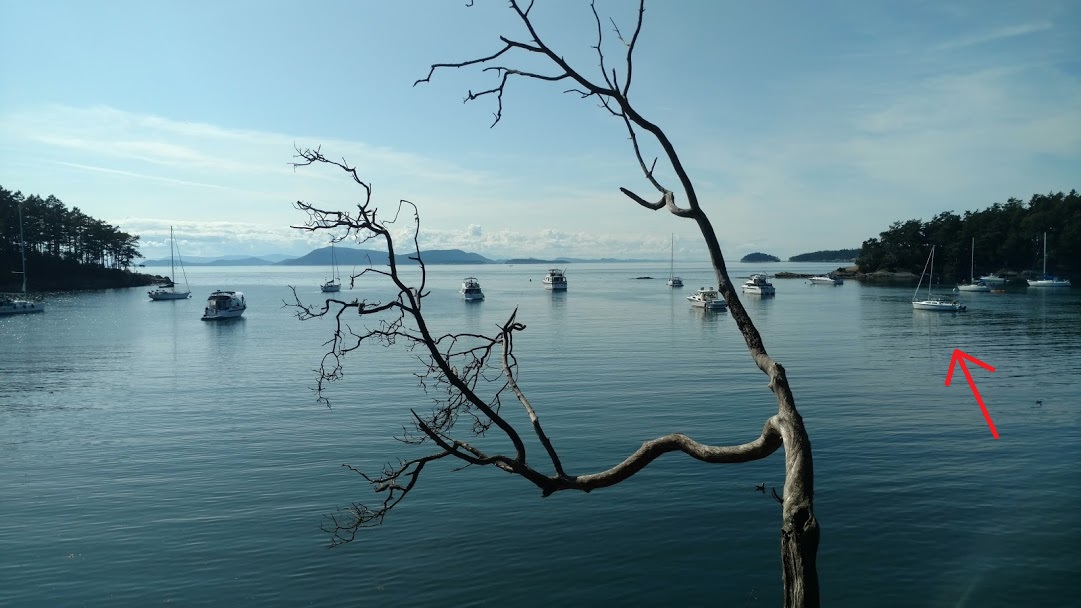 Shallow Bay, Sucia Island
The spot definitely did not disappoint!!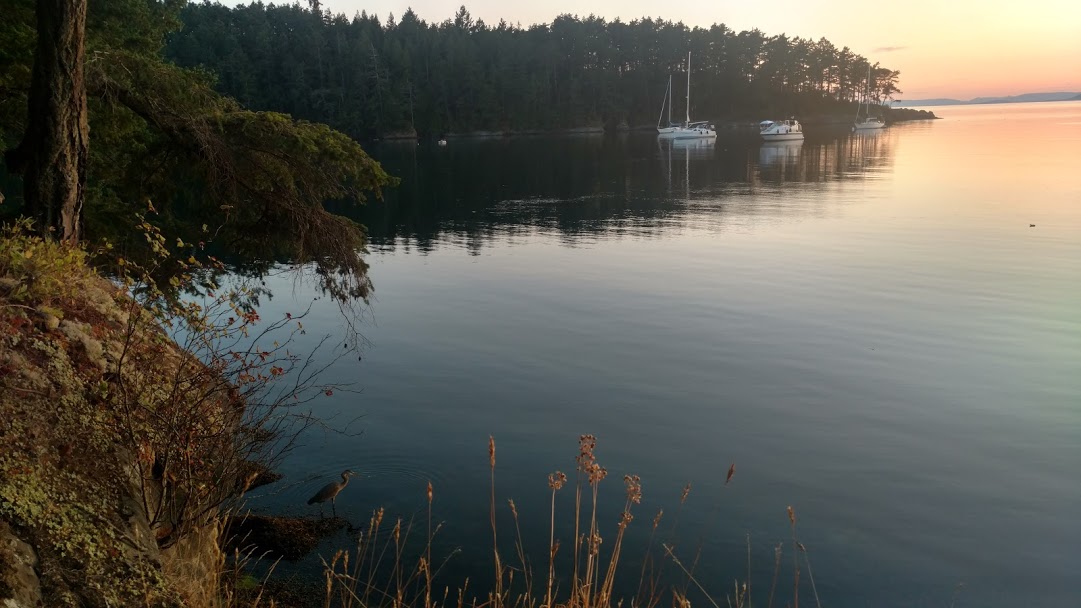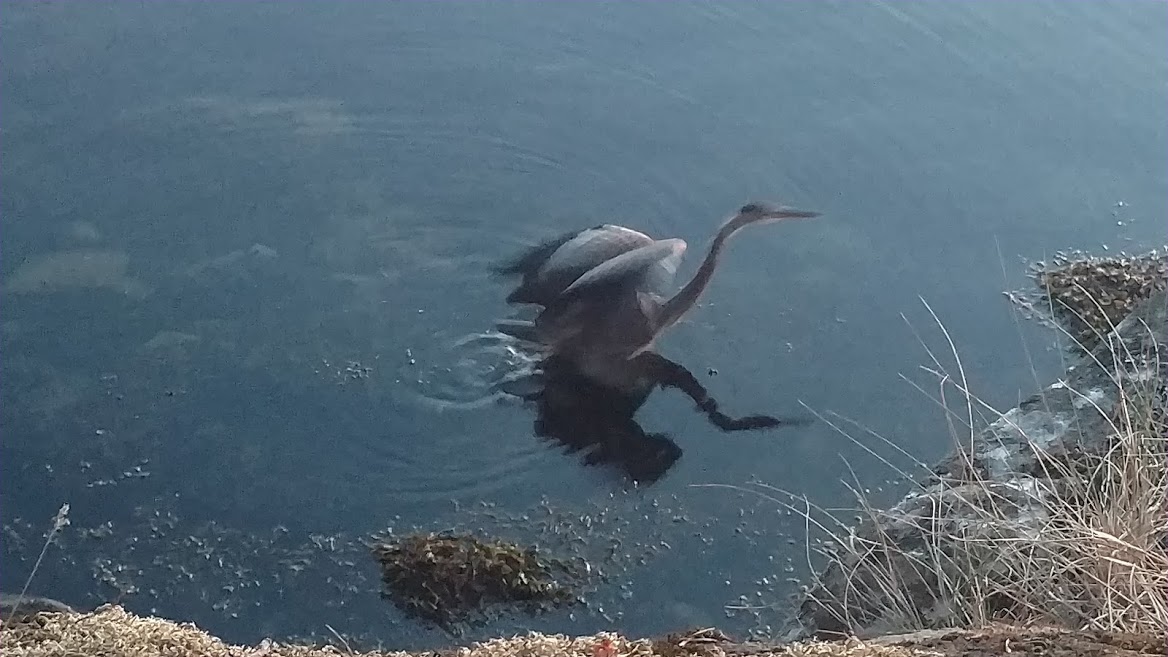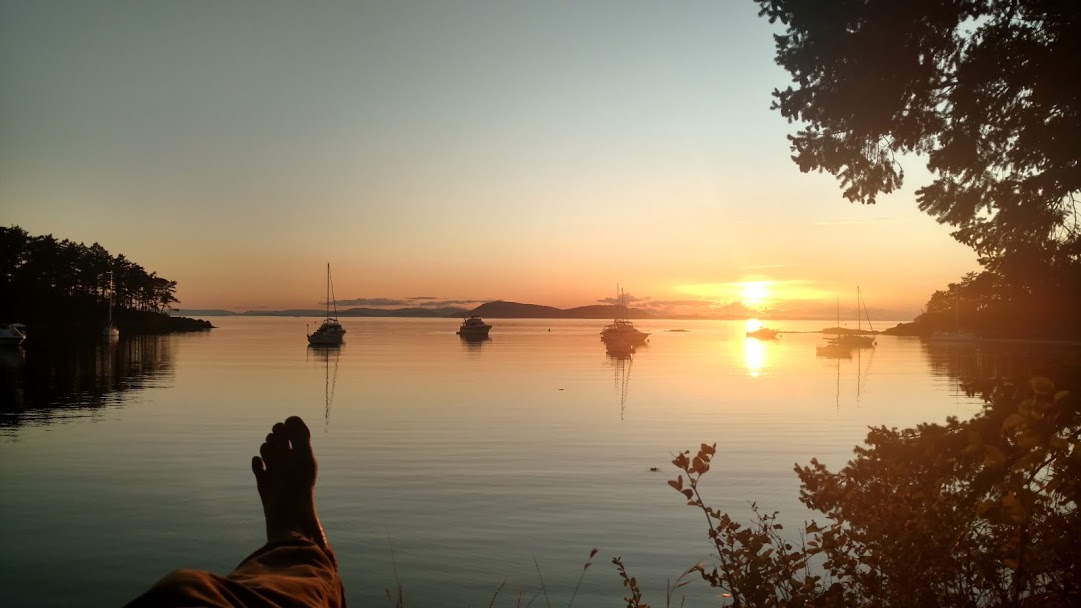 The next morning I cruised out of the bay and drifted in the channel for a bit while I cooked breakfast on the boat. Peanut-butter french toast with some improvised "hobo style" pineapple-peach "syrup". Not a bad view to enjoy a breakfast to, but FUCK those big powerboats jetting by with their big FUCKING wake... when half the shit in my boat ends up spilled all over the floor of the cabin... seriously, fuck those guys.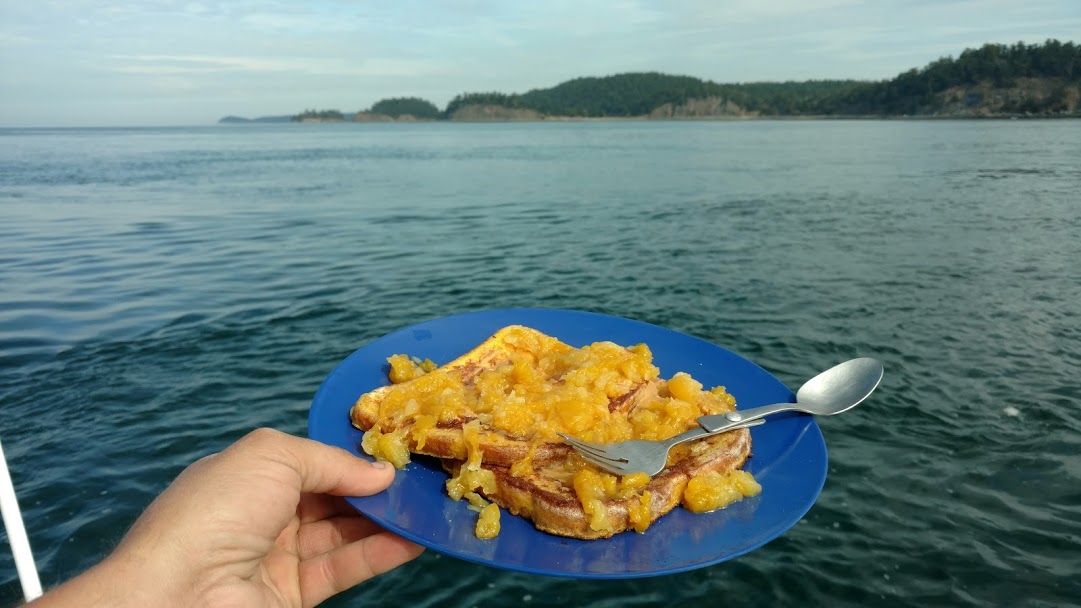 I had planned to stay out another week or so and cruise around San Juan Island, but my dog ended up getting real sick (from eating some bad food somewhere I suspect). So, I opted instead to head back for civilization where I can take him to the vet in the morning to get some meds and let him rest up in the comfort of a house for a few days.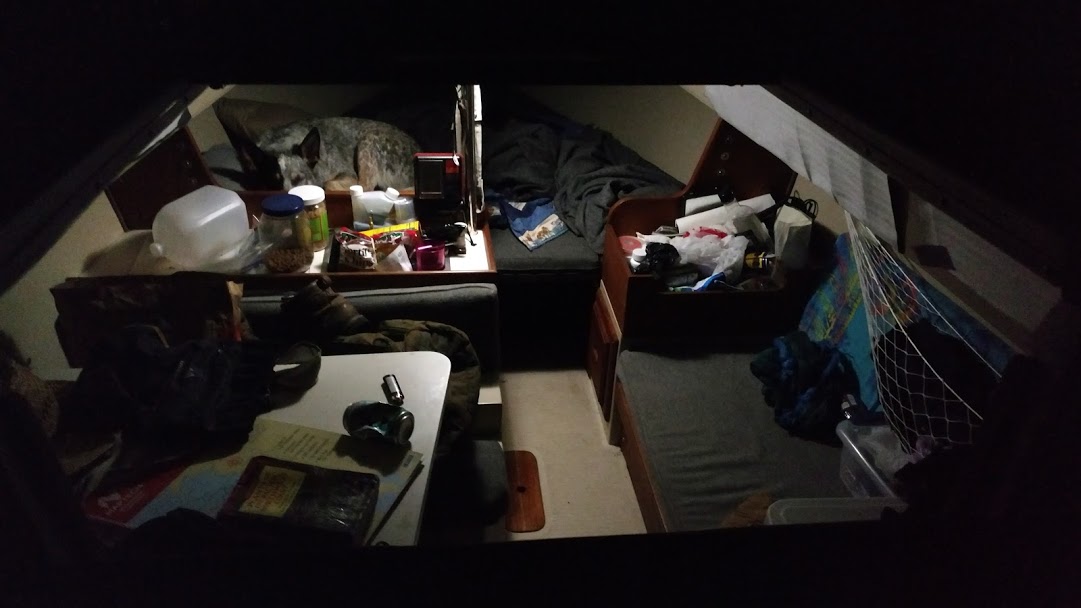 If you are thinking of getting a boat, DO IT! There is nothing like fair winds and following seas to put a troubled mind at ease. If you're in the Pacific Northwest, come sail out to the San Juan Islands....drop an anchor, stay for awhile, and have fun exploring this beautiful playground!
Last edited by a moderator: