It seems simpler and cleaner for me to make a new thread I think. Organizationally, I can just go to
my profile
and see the posts. It doesn't appear that this approach creates any extra noise for others either?
It's odd that there seems to be no draft mode. So if i want to save part way through, I've got to hit "post thread"? I suppose i should begin a test draft, close it out without hitting "post thread", log in on a different browser or phone and see if the draft got saved.
--
I probably would have written last night, but i burned through my €10 credits worth of data with
SFR
. I tried to add money but they need some ID verification before they let you refill a prepaid sim. In France the govt wants every sim tied to an identity.
My ride took me to the town of Sainte-Croix-Vallee-Française. It's the green marker furthest to the left below.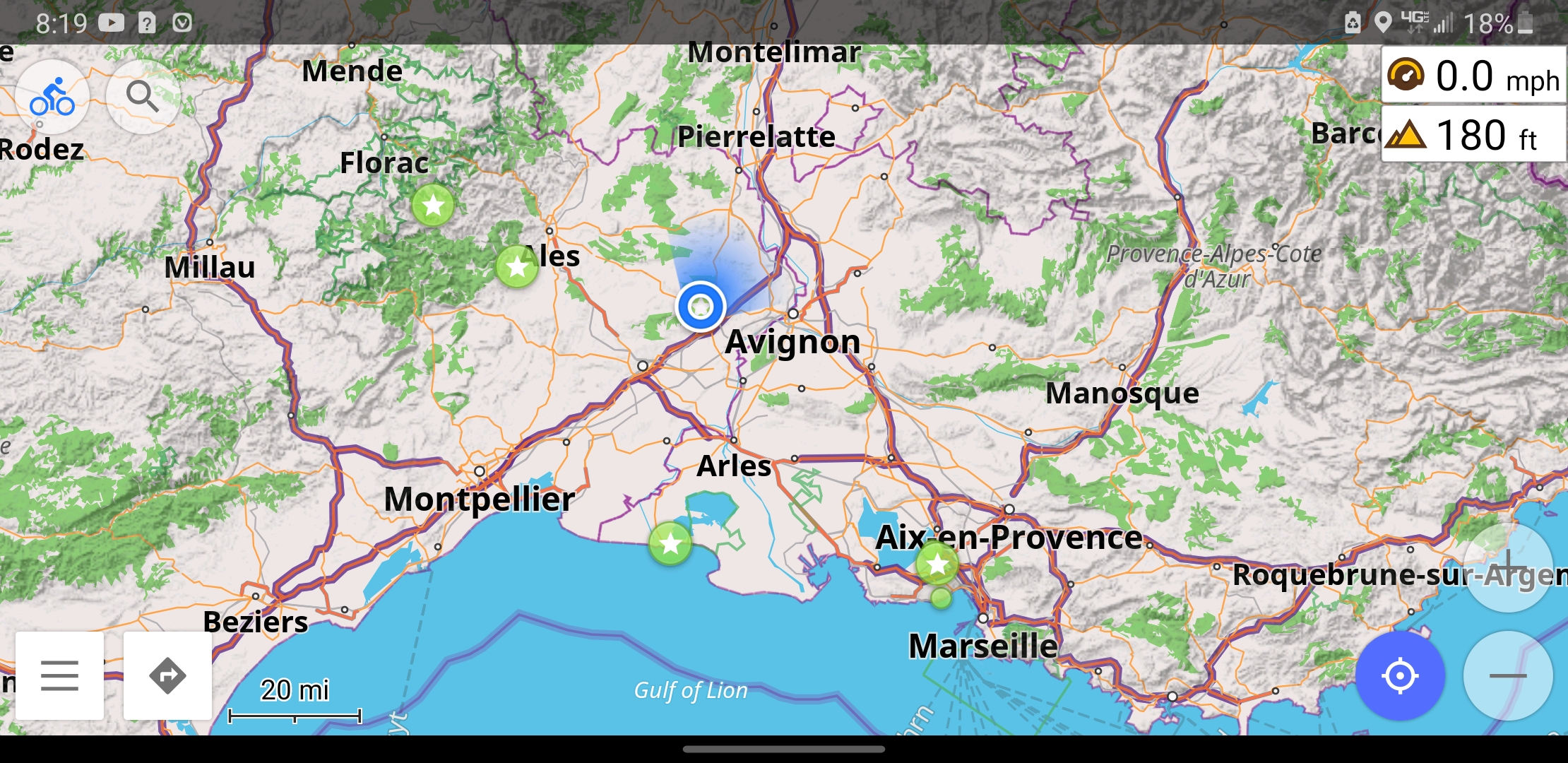 Last night I camped near Anduze (the dot near Ales). The beach where i wrote the last post: SW of Arles.
So I'll need to back track. The main success of the day was getting a new sim. This one from a newsstand in a Carrefour mall near Saint-Maximin. The guy there recommended the company
orange
for the best data rates. So i paid €12 for that sim.
Now earlier I'd contemplated and tried just going back to how I used to travel in
Europe
and elsewhere: WiFi only. But i like to write, and like to do so in the comfort of my hammock, not on a bench in a mall with music playing and people walking by. The Carrefour mall and others like it has decent free WiFi.
Also, I haven't been able to get a "pass sanitaire" to make it easier to get into libraries. I
did try though
. And just made a bit more effort.
So i put in the orange sim. It appeared to work. I registered my ID, uploading a photo of my passport. Then i tried to add a prepaid data plan. But got some sort of error.
Turns out i may have just needed to wait. Eventually it let me progress to the next screen and try to pay.
But before it did that i briefly considered giving up. There is a thing called an "e-sim" which
works in some newer phones
. This would have been a much easier way to go and the prices seem reasonable. But my phone doesn't support that and phones in France seem to cost 2x what they cost in the US. So I gave up trying to get a new one sent to an Amazon locker.
At any rate, I get to the payment screen for a plan that costs €30/month but gives me 70GB data (an orange Max plan promotion--apparently it used to be €30 for 10GB?). But it won't take my card.
So I go back to the guy i bought the SIM from. He's able to sell me same thing and he can take my card. So then I call the recharge number and input the code on the receipt. And apparently this plan will work all over Europe, not just in France. If so, then it is one of the better deals out there for people traveling Europe. It was an orange Mobicarte sim.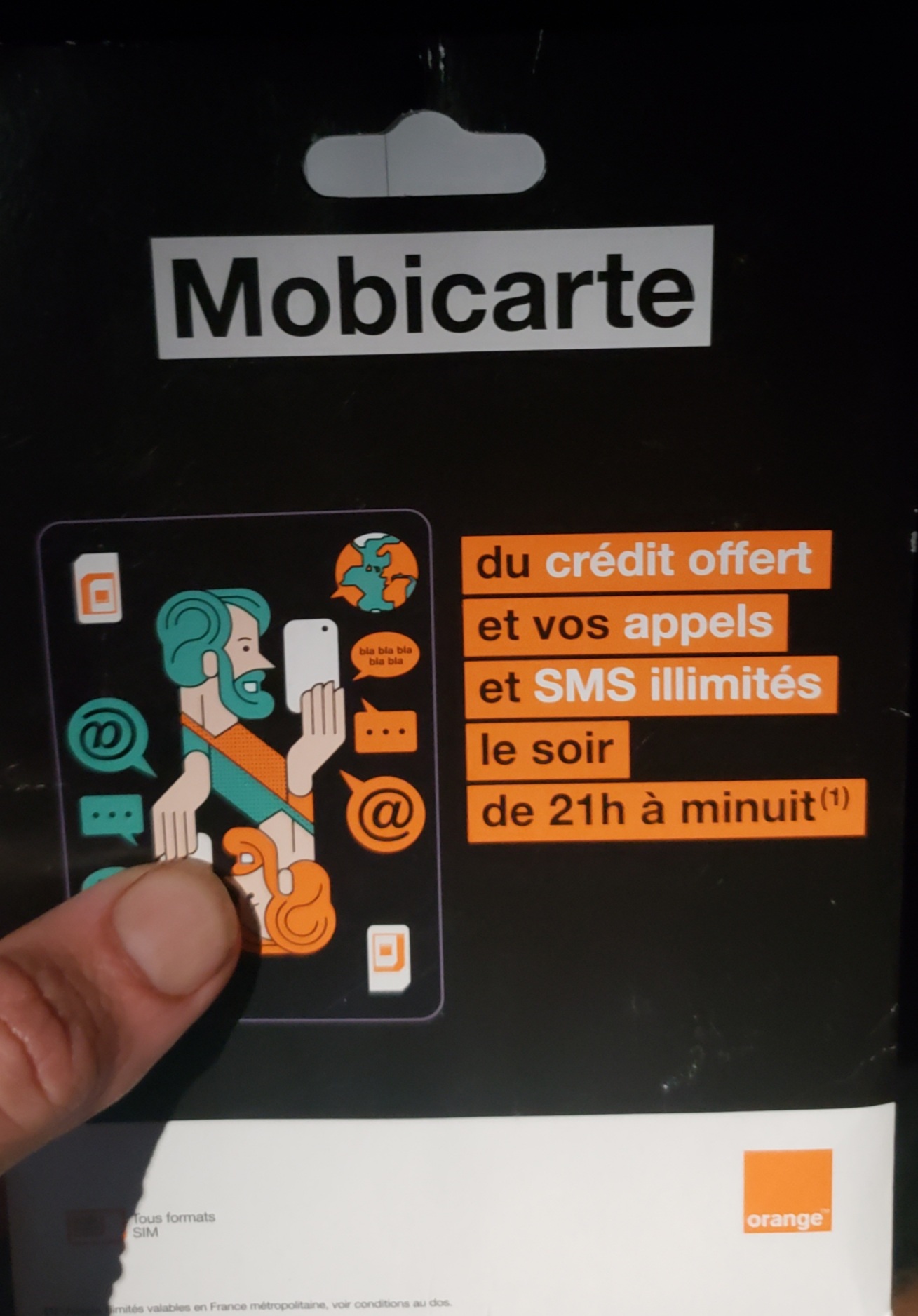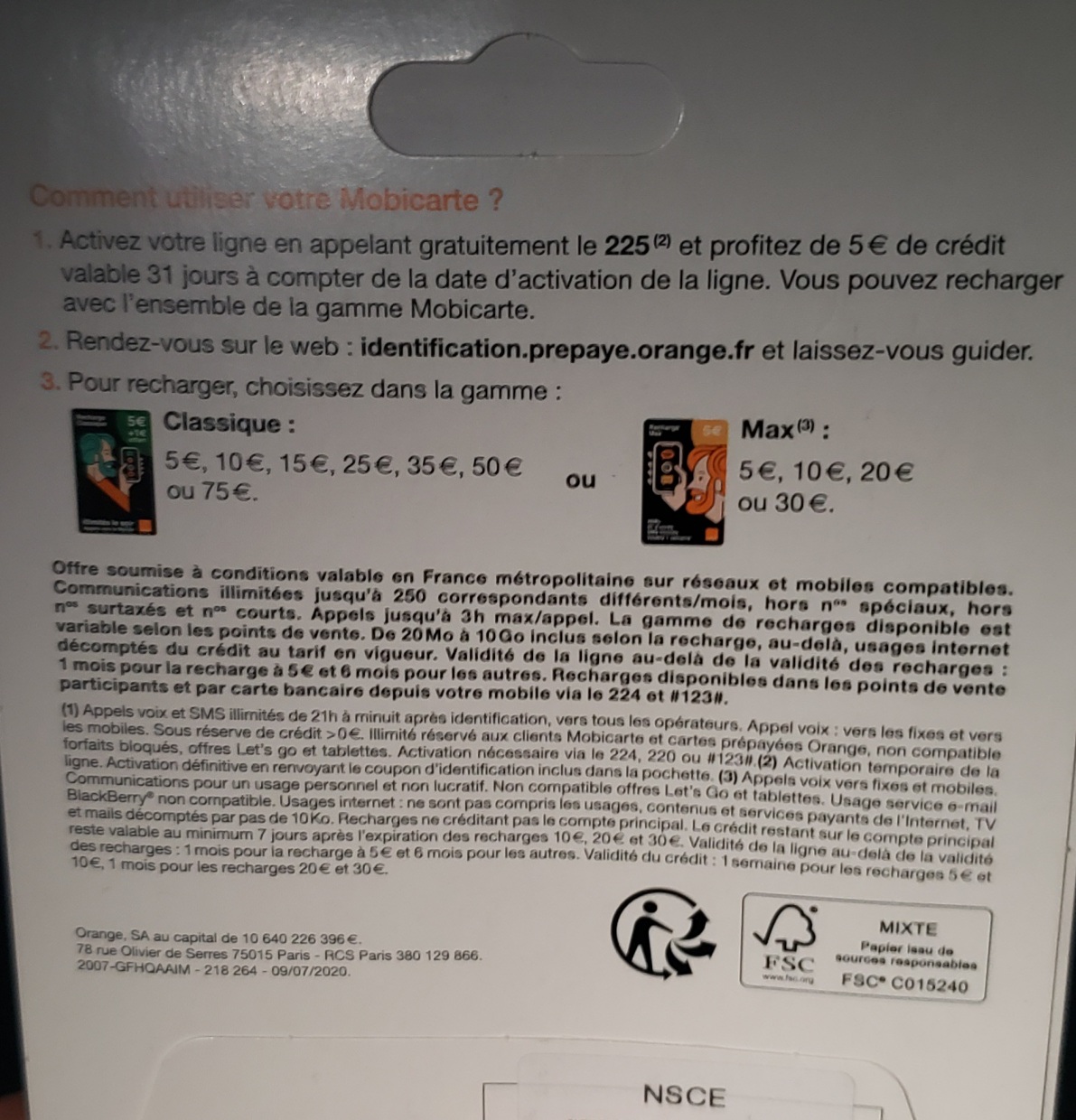 Now it's really unlikely I'll use 70GB in a month unless I hole up somewhere and start binge watching movies. And if you want to tally the cost of this SIM experimentation: €20 (SFR) + €12 + €30 + $22.50 (I paid for an esim thinking it would work for my fold2, but only non-US versions let you use esims, so they gave me a credit instead of a refund). So basically $95 spent trying to have the same kind of internet access i had in the US. (In the US I did alright with the $27.50 TMobile unlimited (or 40-70GB) data sims on ebay, but you need an address for them to send those to.)
This was one of my main questions prior to coming on this trip. It turns out that I don't really want to go back to a WiFi-only life if given the choice. However, even in small villages like Sainte-Croix-Vallee-Française, there is an "office de tourisme" outside of which I was able to sit and get generally stable internet.
As to why I'm not giving it up. . . I mean I could be reading books right now. But writing here is a step closer to engaging with the world. . .
And the internet-connected phone is a kind of mental pacifier. And wandering solo, mental pacifiers are kind of nice.
I broke down crying at one point during my last 1yr 3 mo out of the US while biking down a remote part of the west coast of Turkey. I did recover and made some good new friends and the majority of the rest of that out-of-the-US-time (another 9 months?) was a lot less lonely. But I am, I suppose, trying to avoid that kind of feeling again.
And I'm dallying in France at least partly because I know French better than Italian.
--
Continuing to work backwards, in the window of a real estate office in Anduze an apartment was listed for €40000.
Prior to that, while waiting for my ride-friends to wake up, i paid €5 for an ebook about €1 houses. It suggests most people will spend €70000 to make those €1 houses livable. €5 well spent. And an Italian real estate agent has started calling me now, Ciara Hudleston of Bosshardt Realty.
It was slightly awkward departing from my ride in Saint-Croix. But things are back to normal mentally now I suppose. And it has been nice to use the bike for a more normal long-distance ride vs along the rocky mountainous coast where half the time at least I might be wishing I didn't have the bike.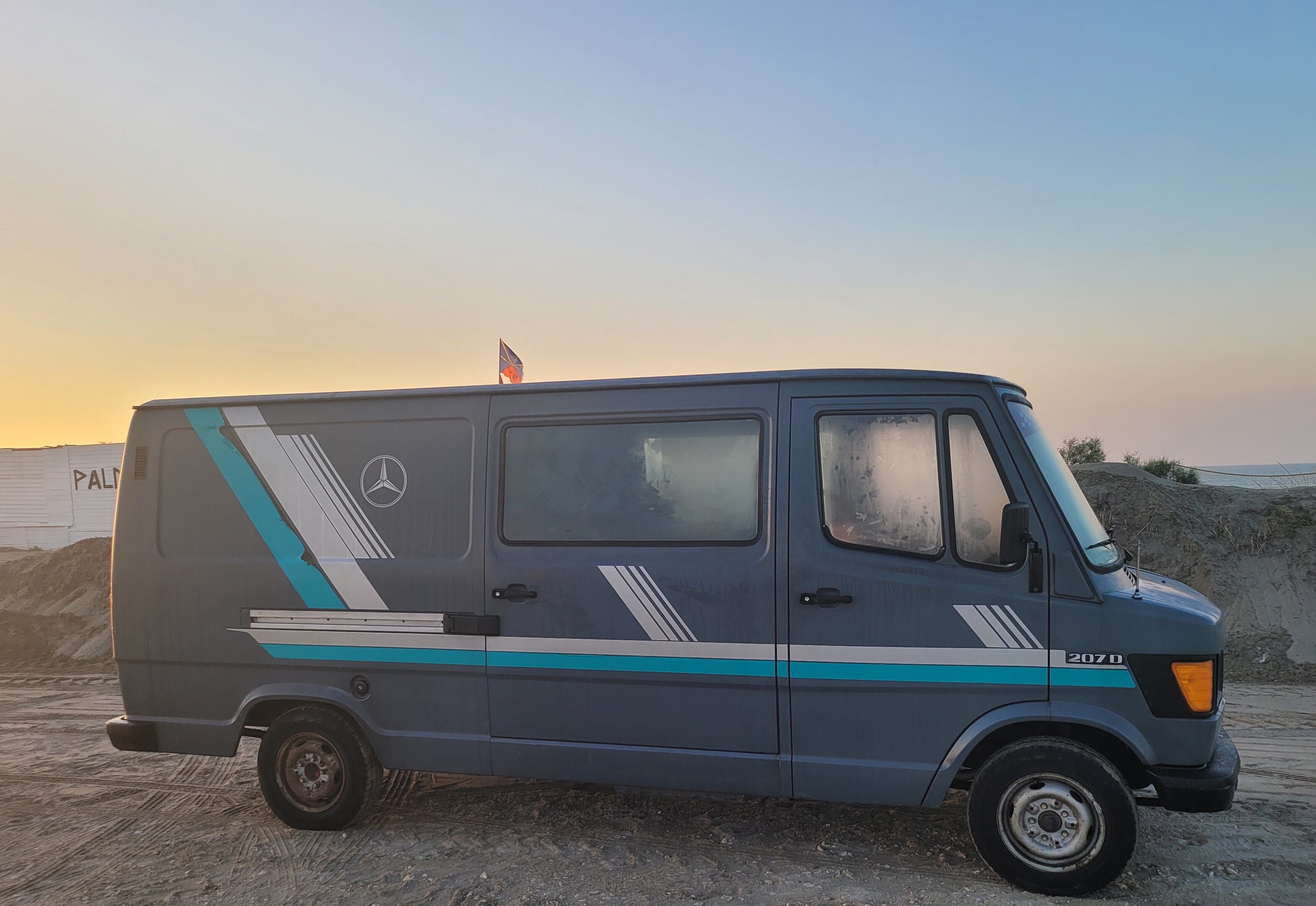 Dewey beach morning.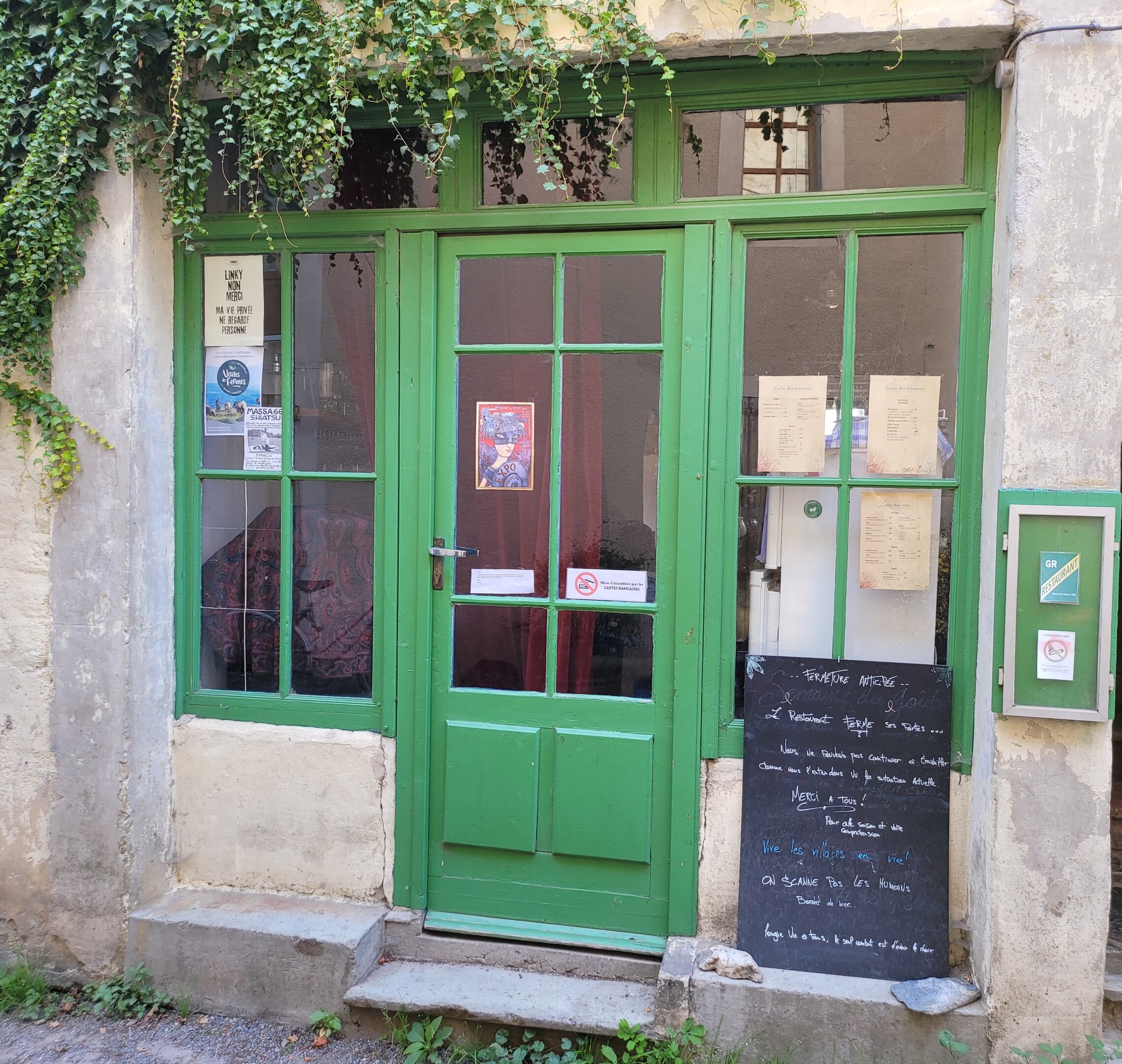 Victor and Luyen's restaurant in Saint Croix.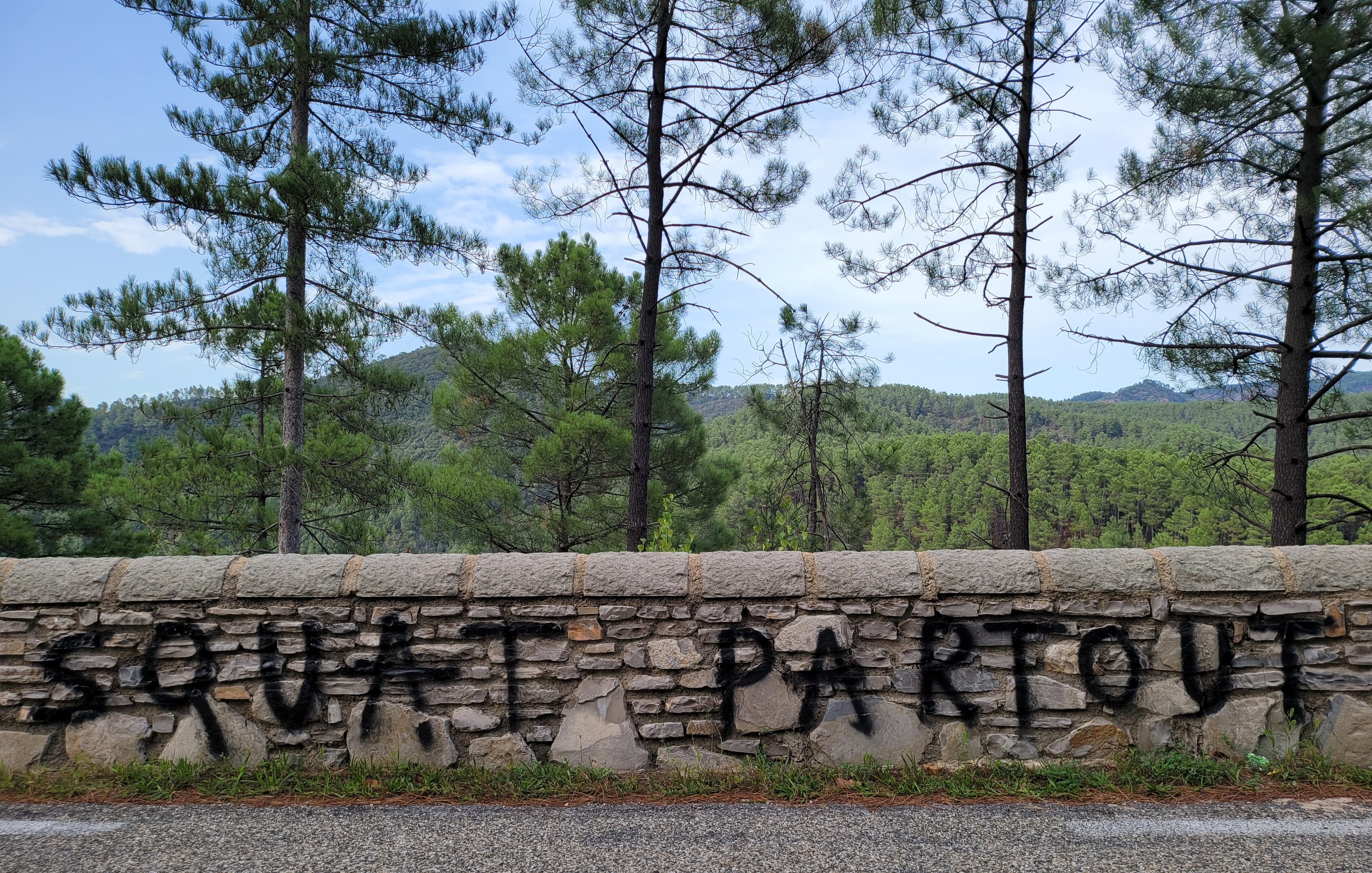 Anarchistes partout (many young people near Saint Croix it appears are also involved in cottage agricultural industries. Mead brewing was one industry I thought I went by. Calling them hippies doesn't quite fit because they seem already a lot closer to agricultural and craft pursuits than American type hippies. And they are moving into communities where they are helping to continue and expand upon existing agricultural traditions. American hippies and back to the land types are often trying to create a more pastoral culture more nearly from scratch I think).
Oh, also, small village culture seems far more healthy, nourishing, and intact than in much of the rural US. They have nice buses between villages. Saint Etienne in particular had a vibrant school with people of all ages out, and a new health center. France does not appear to have neglected the countryside.
An attainable apartment?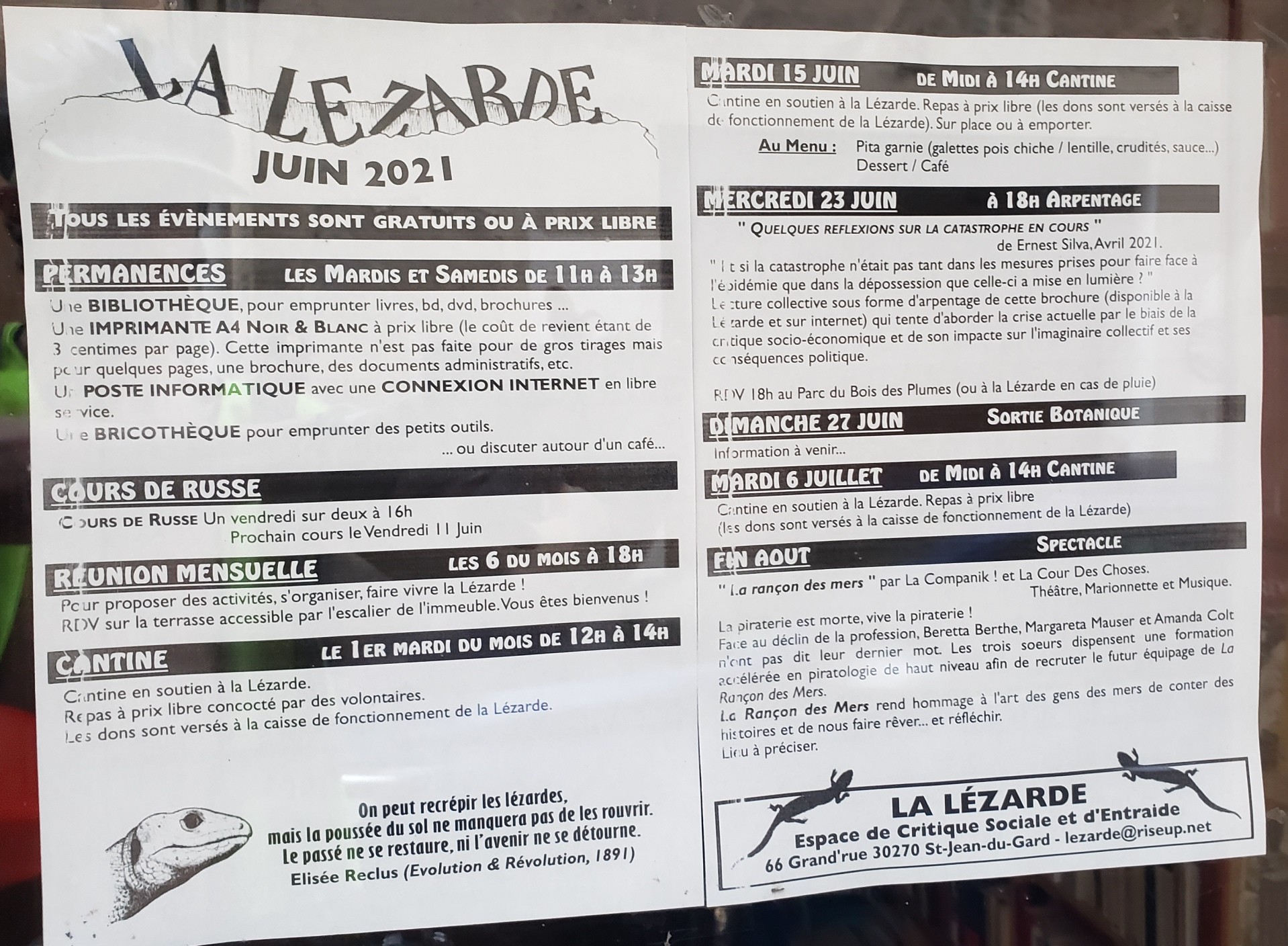 An anarchist bookstore/ café in Saint Jean du Gard.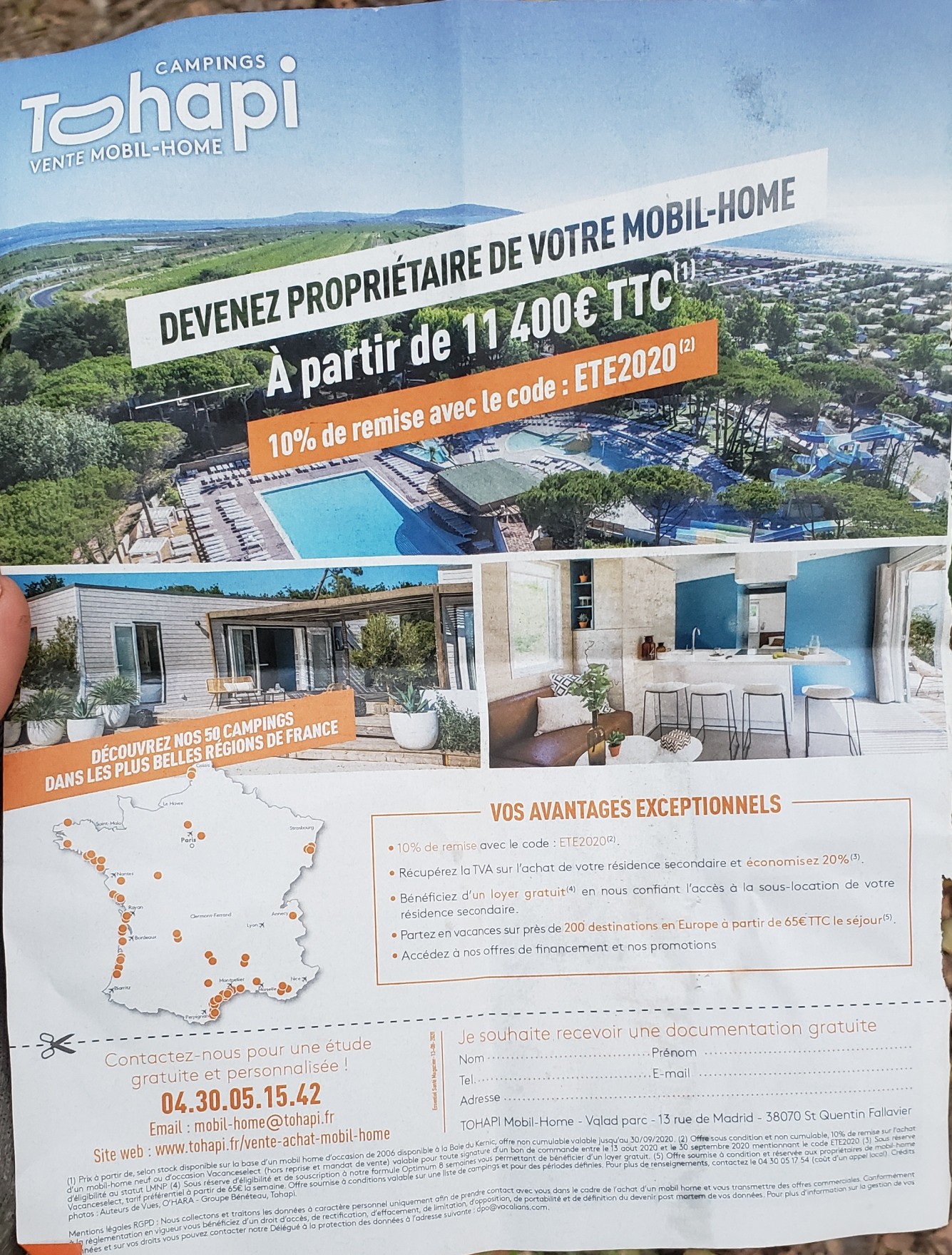 Mobile home Park could be another attainable housing option. Of course I'm unsure whether I'd be content staying in one place for long. Maybe I'd be happy with a storage unit & mailing address in a town with a good place to swim year round.

Noted for a friend. Indifference to certain things seems to help my peace alot though.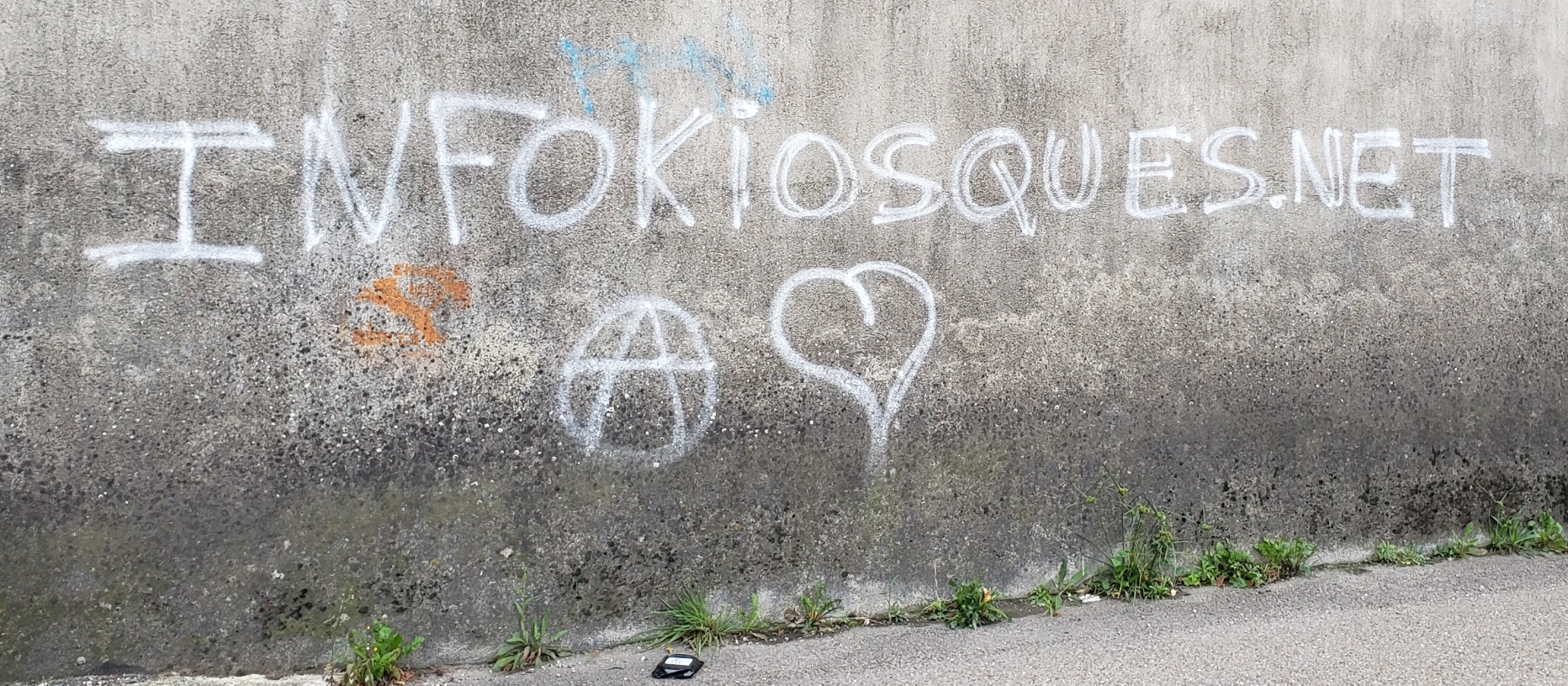 Infokiosques.net