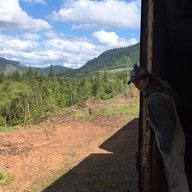 Joined

Jan 17, 2016
Messages

162
Age

24
Location
We should be allowed to sleep under all shelters that are not where people sleep inside of unless we have gotten their permission. (Store fronts, pavilions, play grounds, etc)

We should be allowed to live under all bridges as long as we mostly respect the land and all people who will walk past us,and may have an interaction (death to all fuckers who sexually harass anyone)

We should be allowed to sit right in front of ALL fucking stores and fly signs MOST CERTAINLY if it is a bougieis area

No dumpsters should be locked. It should be illegal to throw away edibal food and then lock thta food away so no one can have it

We should be allowed to live in the woods, as long as we repect the land




These are a list of laws that should not be laws.