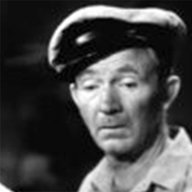 Joined

Mar 5, 2019
Messages

305
Age

61
Hometown
Ian Mackaye was 18-9 when he wrote this song about not fitting in with his white stoner peers in the DC high schools, of course it is kind of what invented straight-edge which i am not and have never been or wanted to be, and that 's not why i'm posting it- it's about being who you are, and fuck them. Whoever "they" are.
But is still is a pretty classic statement of being WHO THE FUCK
YOU
ARE, not who your peers (in this case), or ANYONE ELSE wants you to be.
Us non-XXX kids on the LES in NYC in the early days of NYHC (talking '80-86) used to use terms like "bent edge", "crooked edge", "curved edge", "jagged edge" but we dug this song too.
There is "Youth Rebellion", and then there's the lifetime kind, which requires changing when you are not a youth anymore, but it turns out the revolution is not victorious quite yet, and you are not the kind who checks out 'til victory...
Or you can do that "Live Fast, Die Young, Leave a Poopy-Pants Corpse" if you think that's cool.
Here is another Minor Threat song about getting old as a punk.