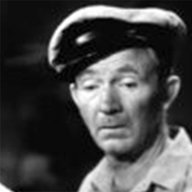 Joined

Mar 5, 2019
Messages

292
Age

60
Current Location
Punk is about active resistance, isn't it? Then why are so many of us content with passive hatred?
Yes, this says a lot i was trying so say, but much more briefly.
Except i would just add (repeating the exact same shit i said before, as old people tend to do), so many are doing this "crustpunk 'i am a filthydirty trainkid!' Outside of society is where i wanna be!" [a 1970s Patti Smith quote, BTW] thang in what often looks to an old guy like
a very narrow range of ways.
There is a lot of fashion and conformity within dirty kid culture that is not so "punk" in my opinion, and this thread nails that thing, as the OP feels tension between what
they
want to do, and conforming to this culture of being a "punk" in this certain narrowly defined way.
Anti-fashion fashion, sure, but that doesn't mean conforming to it makes anyone cool, anymore than having the right golf or tennis clothes at the country club does.
At least they aren't pretending to be cool rebels by conforming at the country club.
[EDIT ADDED: Just to be clear, i love the shit out of you kids, and you got a lot of good things going. If Jesus gave me a blowjob, i would complain about his teeth, that's just the way i am.]
Last edited: