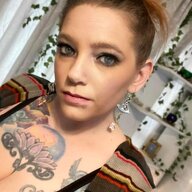 Joined

Aug 21, 2018
Messages

4
Hometown
What's up? I'm Ashley and joined due to a friend recommendation. Definitely new to forums and communities like this but I'm excited to learn more.

I'm a 31 year old mother of two. Did the whole homeless thing. Then the army thing. Now just living this boring life. Not sure where I'm going or what I'm doing but I have plans for the future and finally being who I should be.

I own my own business - crystals, jewelry, tarot, etc. It is off to a slow start but a start nonetheless.

I hate talking about myself but hopefully I open up the more I'm here.