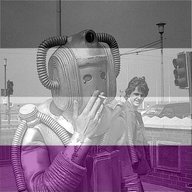 Joined

Feb 23, 2019
Messages

81
Age

34
Location
Website
firstly I'm not putting my views over my leg. Secondly, not trying to have help just looking for people who might want to travel. thirdly my channel is documentation And it's a fun way to get me past depression. I have a disclaimer in my channel people will do stupid stuff if they want I'm not telling people to do anything. This website is just as bad to influence kids to rain hop as my channel is or worse.

I appreciate your concern
Let's be real.
Those "don't try this at home, kids" warnings are so common, and so brief (devoid of any actual info on danger/safety concerns) as to be virtually meaningless.
I've watched your train videos. If you think this site is as bad as your current videos, then you obviously haven't been on here much. Safety is talked about a lot on here. In detail.
Please consider using this site to get informed. It's a really good resource. Also, be aware that your cavalier attitude is gonna turn a lot of people off.