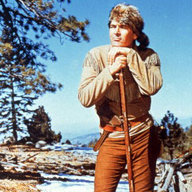 I'm a d-bag and got banned.
Banned
Joined

Oct 20, 2018
Messages

109
Location
Website
I've been searching around on here and seen several posts about CB Radio, Ham Radio, GMRS & FRS Radio, and Scanners; but nothing about MURS Radio. MURS stands for Multi-Use-Radio-Service. MURS uses five frequencies in the VHF Band on FM. Those frequencies are:

Channel 1 151.820 Mhz (Narrow Band 2.5kHz)
Channel 2 151.880 Mhz (Narrow Band 2.5kHz)
Channel 3 151.940 Mhz (Narrow Band 2.5kHz)
Channel 4 154.570 Mhz (Wide Band 5kHz)
Channel 5 154.600 Mhz (Wide Band 5kHz)

You do NOT need any kind of license for MURS and there are no age limits on who can broadcast. It has greater range than FRS since it's lower in frequency, and it's less prone to interference than CB Radio. The only down side to MURS is the FCC limits you to 2 Watts of transmit power.

Since hardly anyone knows about MURS, and MURS Radios are very hard to find, MURS makes a GREAT way to communicate privately between your group of travelers.