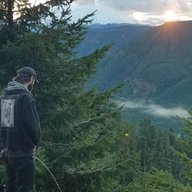 Joined

Aug 2, 2014
Messages

55
Location
Name's Matt, my friends call me nobrains.
I work with the Tulsa Anarchist Collective in Oklahoma, and the Happy/Fun-time Friends, an ex-workers collective. I'm (right now) the main facilitator of a seasonal donation/submission-oriented zine called 'Anarchoma', we're currently working on our second issue and are taking submissions of art/writing for it.
What I really wanna talk about, though, is the intentional community we're working on. I was gonna post a link in the projects area, but I need to make three posts before I can add links, so I figured I'd wait so I can post the gofundme. Basically we're making an anarchist/socialist permaculture syndicate to support ourselves rent-free, bill-free, and as close to money-free as fuckin possible. We're gonna build a freeskool on the land and hold classes/lectures/host plays/bands/whatevers for anybody who wants to show up, donate extra food to other collectives/organizations that make friends with us, feed people, brew mead, wine, and beer using traditional techniques from stuff we've grown ourselves and lots of other neat shit. i'll post more info when i get to post the actual thread about it, but i imagine that's at least enough to spark a little interest.

How're y'all doin?